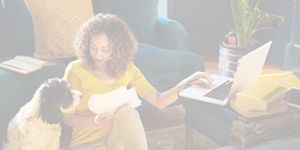 Aviva and our partner products
Be informed and alert
Avoid becoming a victim of consumer fraud
Scammers target both consumers and businesses. Get to know the different types of products that Aviva Canada does and doesn't offer. 
Products Aviva Canada doesn't offer:
Life insurance
Investments/bonds/GICs
Pensions
Personal insurance products
The travel insurance mentioned above is offered by a strategic partner of Aviva: Such products are underwritten by RBC Insurance Company of Canada. In Quebec, Baggage Loss, Delay & Damage Insurance is underwritten by Aviva General Insurance Company. 
Business insurance products
Contacted by a fraudster or fallen victim to a scam? Or unsure and have questions?
Report this to us right away. We'll take it from here and let you know what you need to do to stay safe.
The content on this page is for information purposes only. The insurance products described herein are subject to terms, conditions, restrictions and exclusions, which are outlined in our final policy wording. Please speak with your Aviva insurance representative if you would like to learn more including whether these insurance products are available in your province or territory. Insurance products are underwritten by insurers in the Aviva Canada group of insurance companies, which are subsidiaries of Aviva Canada Inc. Aviva and the Aviva logo are trademarks used under license from the licensor.