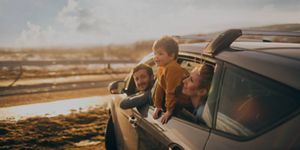 Auto insurance
Get on the road to savings
More than 220,000 claims handled in 2016
You rely on your vehicle every day. From running errands to driving to work, you need protection you can trust. 

Choose the right coverage
Enjoy Standard features and choose from the optional types of coverage
Available discounts
With Aviva, you get exceptional savings, reliable coverage and auto insurance the way you want it. Plus, there's even more ways to save through discounts that reward you for:
Bundling your home and auto insurance policies with us 
Being a retiree 
Insuring more than one vehicle with us 
Maintaining a clean driving experience (no convictions and staying claims-free)
Standard coverage
Standard auto insurance from Aviva protects you and your family if you have an accident, covering:
Injury, death or property damage to others 
Healthcare costs and loss of income for you or your family
Optional coverages
Need enhanced coverage? Customize your policy with these add-ons.
The availability of these policy add-ons varies by province. Contact your insurance representative to find out which option is available and the right one for you.
Ride-sharing
Ride sharing insurance is designed for part-time drivers who use their own vehicles to carry passengers.

Temporary vehicle replacement
Get access to a rental car to keep you on the road while your car is being repaired or replaced following a claim.

Conviction protector
Avoid paying more for your car insurance if you get a minor driving  conviction, such as a speeding ticket. 
Collision protection
Protect your vehicle if it's damaged in an accident with this valuable add-on feature. 
Comprehensive coverage
Safeguard against damage not caused by a collision, including theft, vandalism, falling objects and more. 
Disappearing deductible
Add this benefit to your policy and we'll reduce your deductible every  year you don't make a claim. 
Accident forgiveness
Your car insurance rate won't go up after your first accident, even if you were at-fault.
Lyft ride-sharing insurance
If you're a Lyft driver in Ontario, Aviva has you covered
Aviva now offers an insurance solution for Lyft drivers who use their personal vehicles for ride-sharing services.
Learn more
The auto insurance you need
With Aviva's car insurance, you'll get:

Combine and save
You'll get a discount and convenient features when you combine your home and auto insurance policies.

The opportunity to customize your policy
You'll enjoy the standard features of your auto insurance policy and can choose from optional benefits tailored to your unique needs

Claims Service Satisfaction Guarantee*
We guarantee your satisfaction with Aviva's claims service, or your  money back.  
Insurance brokers, the right choice for you
Get expertise for your insurance needs from coverages, pricing options, claims support and discounts. 

*We will pay you an amount equal to the annual premium of your policy at the time of loss, in addition to any settlement amount you receive for your claim. Terms and conditions apply.