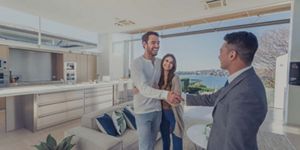 Home-Sharing Insurance
51% of Canadians are unaware their insurance doesn't cover home-sharing*
Find a broker
Home-sharing insurance
What's covered?
loss or damage to buildings and personal property
intentional acts, criminal acts, or failure to act by a guest 
loss or damage to a guest's property up to $1,500
loss of rental income (fair rental value) liability arising out of the short-term rental
This may be right for you, if:
rent out your home (or a portion of your home) on a short-term basis to different individuals, multiple times  throughout the year
manage your rental(s) through a home rental network (eg Airbnb, Flipkey, HomeAway, VRBO) or a professional property management company
do 

not manage long-term rentals to individuals or annual lease situations
Renting your home on a sharing network such as AirBnB or HomeAway can be a rewarding way to earn some extra income. Make sure you're protected with Home-sharing insurance. Talk to your Insurance Broker to have it added to your home insurance policy. 

Insurance brokers, the right choice for you