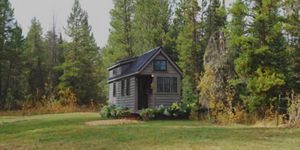 Manufactured Home Insurance
Affordable coverage for every shape and size of manufactured home
Find a broker
We insure over 860,000 homes across Canada
Feel secure with our manufactured home insurance coverage*, whether you live in it year-round, seasonally or rent it out. 

Choose the right coverage
Enjoy standard features and choose from optional types of coverage

Available discounts
Discounts are available for :
Being 

claims free

Being mortgage free
Having safety devices installed, such as a burglar alarm
Owning a factory-built double-wide home 
Having a newer home
Standard coverage
Aviva's manufactured home insurance is for:
Modular homes 
Mini or tiny homes 
Mobile homes
Double-wide homes
Like a standard homeowner's insurance policy, manufactured home policies include coverage for :
Your manufactured home 
Your belongings
Detached buildings on your property, like a garden shed
Personal liability, up to $1 million*

Living expenses while your manufactured home is being repaired or rebuilt
Optional coverages
Need enhanced coverage? Customize your policy with these add-ons:

To learn more about these options, contact your insurance representative. 
Water protection*
Get additional protection with sewer back-up and overland water coverage.
Home protect bundle*
Add another layer of protection to your manufactured home insurance. This bundle has three important features to help you protect your home even more.
Earthquake insurance
Earthquake add-on options to help you protect your home and belongings.

Guaranteed replacement cost for newer homes
We offer owners of newer homes the option to get the cost to replace your property in today's dollars with Guaranteed Replacement Cost. If you have an older home, you can get the full cost to rebuild up to the policy limit.

Earthquake insurance
Did you know that a typical home insurance policy doesn't cover earthquake damage? Get coverage for your home and belongings with this add-on.
Learn more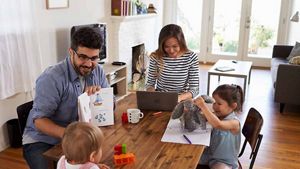 The manufactured home insurance you need
With Aviva's manufactured home insurance, you'll get:

Coverage that matches the use of your home
You're covered whether you use your home year-round, seasonally or rent it out.

Opportunity to customize your manufactured home insurance policy
You'll enjoy the standard features of a home insurance policy and you can choose from optional coverage tailored to your unique needs.

Claims Service Satisfaction Guarantee**
We guarantee your satisfaction with Aviva's claims service, or your money back.
Insurance brokers, the right choice for you
Get expertise for your insurance needs from coverages, pricing options, claims support and discounts.  
*Availability, pricing and coverage amounts vary by province.
**We will pay you an amount equal to the annual premium of your policy at the time of loss, in addition to any settlement amount you receive for your claim. Terms and conditions apply.