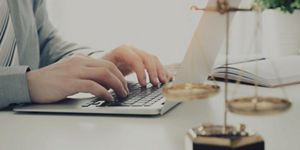 PLEASE READ THESE TERMS OF USE CAREFULLY.

BY USING AND ACCESSING THE AVIVA CANADA INC. GROUP OF COMPANIES'1  WEBSITE (HEREINAFTER CALLED THE "WEBSITE"), YOU ACKNOWLEDGE THESE TERMS OF USE AND AGREE, WITHOUT LIMITATION OR QUALIFICATION, TO BE BOUND BY THEM AND BY APPLICABLE LAWS.
You should review these terms of use regularly as they may change or discontinue at any time. These terms of use may change at any time without notice to you. You agree to review these terms of use on a regular basis and agree to be bound by any changes made to these terms of use.
References to "you" or "your" shall mean the person accessing or using this Website. References to "Aviva", "we", "us" or "our" shall mean Aviva Canada Inc. Group of Companies1. Additional or different terms of use may apply to other Aviva Canada Inc. Group of Companies' sites and you should review the terms of use posted on the site(s) you wish to use.
1See below for Aviva Canada Inc. member companies

Information on the Site
While the information contained on the Website has been compiled in good faith, no representation or guarantee is made by us that it is complete or accurate or current at all times. Any information contained on this Website is only current as of the date it was posted. Aviva makes no commitment, and disclaims any duty, to update or correct or to provide notice as to any error or omission in any information contained on this Website. Aviva reserves the right to add, modify or delete information on this Website at any time.
The content of this Website is provided for information purposes only. You should not act or rely on the information on this Website without seeking advice from one of our agents. The terms, restrictions, conditions and exclusions of the insurance products outlined on this Website are described in a detailed and complete manner. However, in case of any conflict between your insurance policy and the information provided on this Website, your insurance policy will prevail.

Receiving an insurance quote online
By using this Website, you are able to obtain an insurance quote online. You must disclose all material facts that may affect the way your premium is determined and the information you provide to us must be correct and accurate, otherwise, we may not be able to provide you with an accurate quote. Not all people who call in will qualify for a telephone or online quote or an insurance policy.

Companies, Compensation and Ownership
Insurance products and services are available only in those jurisdictions where they may be legally offered. We are an agent providing support services and offering insurance products directly to customers to help each customer customize an insurance policy that meets their needs. Insurance services in all provinces and territories are provided by Aviva Agency Services Inc. In Ontario, insurance products are underwritten by S&Y Insurance Company. In Newfoundland and Labrador, insurance products are underwritten by Aviva Insurance Company of Canada and S&Y Insurance Company. In all other provinces and territories, insurance products are underwritten by Aviva Insurance Company of Canada and Traders General Insurance Company.
Aviva Agency Services Inc., Aviva Insurance Company of Canada, Traders General Insurance Company and S&Y Insurance Company are all wholly owned subsidiaries of Aviva Canada Inc.
Aviva is compensated by the insurance companies that underwrite its products in the following manner:
Auto: 8.06 %
Property: 10.75 %

Trade-Marks and Copyrights
Copyright in the whole and every part of this Website belongs to Aviva and its affiliated companies, unless otherwise indicated, and may not be used, sold, licensed, copied or reproduced in whole or in part in any manner or form or in or on any media to any person without the prior written consent of Aviva.
Aviva and the Aviva logo are registered trademarks used under license. Aviva may also claim rights in other trademarks, service marks, logos and icons contained on this Website.

General Disclaimer and Limitation of Liability
ALL INFORMATION AND CONTENT ON THE SITE ARE SUBJECT TO APPLICABLE STATUTES AND REGULATIONS, AND ARE FURNISHED 'AS IS', WITHOUT WARRANTY OF ANY KIND, EXPRESS OR IMPLIED, INCLUDING BUT NOT LIMITED TO IMPLIED WARRANTIES OF MERCHANTABILITY, FITNESS FOR A PARTICULAR PURPOSE, OR NON-INFRINGEMENT.
AVIVA SHALL NOT BE LIABLE (WHETHER IN NEGLIGENCE OR OTHERWISE) TO ANY PERSON FOR ANY ERROR, OMISSION OR INCOMPLETENESS IN THE INFORMATION, OR RELIANCE ON THE INFORMATION, ON THE WEBSITE, NOR SHALL AVIVA BE UNDER ANY OBLIGATION TO ADVISE ANY PERSON OF ANY ERROR THEREIN. IN NO EVENT SHALL AVIVA BE LIABLE FOR ANY DIRECT, INDIRECT, INCIDENTAL, CONSEQUENTIAL OR SPECIAL DAMAGES, LOSSES, CLAIMS OR EXPENSES WHATSOEVER ARISING OUT OF THE USE OF OR INABILITY TO USE THE WEBSITE OR THE INFORMATION THEREON, EVEN IF AVIVA HAS BEEN ADVISED OF THE POSSIBILITY OF SUCH DAMAGES. BECAUSE SOME JURISDICTIONS PROHIBIT THE EXCLUSION OR LIMITATION OF LIABILITY FOR CONSEQUENTIAL OR INCIDENTAL DAMAGES, THE ABOVE LIMITATION MAY NOT APPLY TO YOU.

Privacy policy (Personal Information)
We take care to protect the privacy of customers and users of this Website. We will only use your personal information as provided in our Privacy Policy and as permitted by law.
Third party sites are not covered by our Privacy Policy or these terms of use.
In the event that you provide any personal information regarding a third party, you acknowledge and agree that such third party has authorized you to disclose such personal information and provide consent on their behalf.

International Transfers of Personal Information
As the Internet is worldwide, if you are visiting this Website from outside Canada your visit will result in the transfer of information across international borders. You are responsible for compliance with applicable local, national, and international laws.
By visiting this site and communicating electronically with us, you are consenting to these transfers.

Location Information
When you access our Website, we may use location services to determine your city and province and improve your experience with our website. The location services use connection information standard with any anonymous interaction over the internet (e.g. IP Address) and do not use any personal information. The information is used to best customize your experience with our Website and is not guaranteed to be accurate.

Live Chat
We use live chat to provide support for your technical issues with our Website. We will help answer general questions you may have about the products offered on our website. We do not use live chat to transact, bind, manage or provide you with an insurance quote or policy, except Aviva Agency Services Inc. may do so when supporting you with an insurance quote or policy. Except as otherwise required by law, we will not provide you with a record of any discussion on the live chat.

SMS (Short Message Service)
You may choose to communicate with Aviva through text message, also called short message service, ("SMS") from your Mobile Device. To allow two- way communication between Aviva and you via SMS, you must contact Aviva and provide your consent to communications via SMS. You are not required to use SMS to purchase or maintain a policy with Aviva and you may unsubscribe from SMS communications with Aviva at any time by texting "STOP" to us. Please read the full SMS terms and conditions carefully.

Cookie Policy
Any cookies used on our Website will not contain personally identifiable information about you. However, we do use cookies on our Website to help make your visits more effective. Our usage of cookies falls into three general categories.
Session cookies: These enable you to carry out some essential functions on our Website, such as maintaining log in details for the session or a transaction. They also help by minimizing the need to transfer information across the internet. They are not stored on your computer and they expire when you terminate your browser session.
Tracking cookies: These enable us to recognize repeat visitors to the Website. By matching an anonymous, randomly generated identifier, we are able to record specific browsing information such as how you arrive at the Website, the pages you view, options you select, and the path you take through the site. By monitoring this information, we're able to make improvements to our Website.
Third Party cookies: Other third-party vendors use first-party and third party cookies together to inform, optimize, and serve ads based on visitors' past visits to our Website.

Jurisdiction and Compliance with Laws
Access to and use of this Website and these terms of use are governed by the laws of the Province of Ontario and the laws of Canada applicable therein, without resort to conflict of law provisions. Any legal action or proceeding relating to your access to, or use of, this Website or these terms of use shall be instituted only in a court located in Toronto, Ontario. You and Aviva agree to submit to the jurisdiction of, and agree that venue is proper in, these courts in any such legal action or proceeding.

Severability
If any provision in these terms of use shall be deemed unlawful, void or for any reason, unenforceable, then that provision shall be deemed severable from these terms of use and shall not affect the validity and enforceability of any remaining provisions.

Contact Us
Please feel free to contact us with any comments, questions or suggestions you might have regarding the information described in this Website.
You may contact us at:
Aviva Canada Inc.
10 Aviva Way
Suite 100
Markham, Ontario
L6G 0G1
The member companies of Aviva Canada Inc. include:

Aviva Agency Services Inc.
Aviva General Insurance Company
Aviva Insurance Company of Canada
Aviva Warranty Services Inc.
Bay-Mill Specialty Insurance Adjusters Inc.
Elite Insurance Company
Insurance Agent Service Inc.
National Home Warranty Group Inc.
OIS Ontario Insurance Service Limited
Pilot Insurance Company
S&Y Insurance Company 
Scottish & York Insurance Co. Limited
Traders General Insurance Company