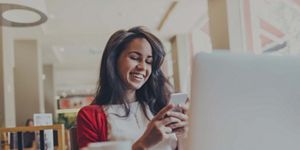 Contact us
Need support? We're ready to help
How can we help you?
Whether you need to make a claim or just need information, you can save time by calling the right place, based on your needs:
Contact your broker for:
Policy changes, including change of address or vehicle
Policy details and information or to get a quote
Questions on your policy, coverage, renewal or cancellation
A Letter of Experience
Lost pink slip or liability card
Claims counselling if you've just experienced an incident
Contact Claims ( 1-866-692-8482/1-866-MYAVIVA) when you:
Need to make a new claim.
Have an open claim and need answers to your questions. Use your adjuster's extension or simply ask for them by name.
To report a fraud or scam concern:
Find out more about insurance fraud at our Fraud Hub.
For general inquiries, please call 1-800-387-4518.
TTY 1-800-855-0511
Find out more about Aviva Canada's complaint resolution process.
---