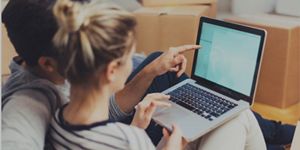 General insurance knowledge centre
Frequently asked questions
It's our hope that you will find very useful answers to some common insurance questions.
General Information
What is insurance?

What types of insurance can I obtain through the assistance of Aviva Agency?

Is the insurance industry regulated?

How do I make a claim?

How do I withdraw my consent to having informational electronic communications sent to me?
Auto
Why should I have auto insurance?

Are other drivers insured to drive my car?

How much auto insurance is enough?

What does it mean when my insurance company says I am "at fault/not at fault"?

What is the "no-fault" insurance system?

What is the Alberta "grid" system and how does it affect rates?

How are auto premiums calculated?

How do I reduce my insurance costs?

How can I reduce my deductible?
†Coverage and add-on features may vary/be available in select provinces, and conditions, limitations, restrictions and/or eligibility requirements may apply. Please speak with an agent to see if you qualify.

Home
Why have home insurance?

Why have tenant's insurance when I live in an apartment and don't own much?

What is a disappearing deductible?

How can I reduce my deductible?

How are home premiums calculated?
Claims
How do I make a claim?

What information do I need to provide when reporting an insurance claim with Aviva?

I had a car accident – what do I do next?

Where should I go for repairs if I've been in a car accident?

Will you provide me with a replacement vehicle while mine is being repaired for the damages caused by the accident?

Who can make repairs to my home if it's been damaged?

Should I make a claim?

When will someone contact me about the claim I reported?

How long will it take to settle and pay my insurance claim?

Will my claim affect my premium?

How does my deductible factor in to my claim?

How is the amount of my claim determined?
MyAviva
What can I do through MyAviva?

How do I register for a MyAviva account?

I do not have an insurance policy with your company, can I register for a MyAviva account?

Where can I find my insurance policy number?

Can I modify my personal information through MyAviva account?

Can I cancel my insurance policy online through MyAviva account?

What should I do if I forgot my MyAviva account password?

What should I do if my account has been locked?

I have a message saying 'you are unable to match my details against your records', what does that mean?