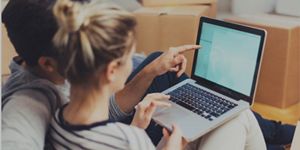 General insurance knowledge centre
Frequently asked questions
It's our hope that you will find very useful answers to some common insurance questions.

General information
What is insurance?
Insurance is a safety net to protect you and your family's financial well-being in the case of an unexpected loss. It is a legal arrangement that guarantees support in the event of a covered accident or incident.

What types of insurance can I obtain through the assistance of Aviva Agency?
We offer home insurance and auto insurance.

Is the insurance industry regulated?
Yes, by provincial governments whose role it is to ensure fairness and quality in the industry.

How do I make a claim?
If you're in a car accident or something happens to your home, our claims experts will walk you through filing a claim. Call 1-866-692-8482 to begin.

How do I withdraw my consent to having informational electronic communications sent to me?
A link for unsubscribing from this service is provided in the emailed quote that you request. By clicking on this link, it will be understood by Aviva Agency Services that you no longer require this service.

Auto
Why should I have auto insurance?
Because in Canada you can't drive without it. You must be insured for†:

Liability (if you cause an accident and someone sues you)

Accident benefits (if you or someone in your vehicle is hurt in an accident)

Unknown/uninsured motorist (if you're involved in a hit-and-run)

Direct Compensation for Property Damage: Covers damage to your vehicle or its content incurred from an accident that wasn't entirely your fault, or was not your fault at all.
After that, the options vary by province and customer need. Some options include†:

Specified Perils: This covers the cost to repair or replace your vehicle if it's damaged by fire, theft, lightning or other rare but specific incidents

Comprehensive Insurance: This covers the same as specified perils plus vandalism, falling or flying objects and more. Ask us for the complete list.

Collision or Upset: This covers the cost to repair or replace your vehicle if it's involved in a crash or if it rolls/tips over.

All Perils: This is the broadest optional loss or damage coverage you can get through us, as it combines collision or upset, comprehensive and more
For details on these and other options, visit our auto insurance page.
Are other drivers insured to drive my car?
Yes, as long as they have a valid licence and you give them permission to drive the vehicle. All licensed drivers in your home must be listed on your policy, no matter how often they drive.

How much auto insurance is enough?
You must have a minimum amount of coverage that is mandated by your provincial government, but many drivers opt for more than the mandated minimum. For example, if you are in an accident in which you damage someone's property and they successfully claim $700,000 in damages, but your policy only covers you for a maximum of $500,000 in damages, then you are responsible for $200,000.

What does it mean when my insurance company says I am "at fault/not at fault"?
Insurance companies are required to assign a percentage of fault to every driver in an accident. It's possible to be in an accident and be considered "not at fault" (0%), "partially at fault" (1-99%) or "at fault" (100%).
Fault is calculated by using the fault determination rules that are applied by your insurance company.

What is the "no-fault" insurance system?
"No-fault insurance" means that if you are injured or your vehicle is damaged in an accident you only have to contact your own insurance company, not the other drivers' insurance company. This settles claims quicker and with less hassle.

What is the Alberta "grid" system and how does it affect rates?
First introduced in 2004 by the Alberta Government, the Grid Rate Calculator regulates car insurance rates within the province. Insurance companies cannot charge more that the maximum rate for basic coverage. This basic coverage includes Third Party Liability and Accident Benefits. The majority of drivers within the province pay less than the listed grid premiums.

How are auto premiums calculated?
A variety of things are assessed to make sure you're getting the best price possible, including:
The coverage you need and the deductible(s) you choose
The make, model and year of your vehicle
How you use your vehicle (i.e. pleasure/commuting/business) 
How far you drive each year
Where you live
Your driving experience and the experience of any other drivers you're also insuring
How do I reduce my insurance costs?
There are several things you can do to keep more in your pocket:

Build a consistent accident and conviction-free track record
Review your policy yearly to take advantage of any available discounts
Increase your deductibles
Do your research before buying a vehicle, specifically if it's a target for theft and vandalism. Cars with a high theft rate are more expensive to insure
Drive less. Take public transit to work if you can; walk short distances instead of driving them

How can I reduce my deductible?
Aviva Agency offers an optional coverage where you can reduce your deductible by 20% a year by maintaining a claim-free file. After five years in a row without a claim, your deductible will completely disappear.

†Coverage and add-on features may vary/be available in select provinces, and conditions, limitations, restrictions and/or eligibility requirements may apply. Please speak with an agent to see if you qualify.

Home
Why have home insurance?
Home insurance provides peace of mind that you are protected against the unexpected.
Home insurance coverage can include general and specific kinds of damage to your home. You can also purchase insurance to cover a condominium, rental, or other kind of property or valuables found in your home.

Why have tenant's insurance when I live in an apartment and don't own much?
Because you probably own more than you think you do, even if you don't own a house. And replacing it all would be more expensive than you think, from furniture to clothes to electronics.

What is a disappearing deductible?
A 20% reduction of your deductible for every year you don't make a claim. After five years, the deductible will be gone but your premiums will stay the same. Should you make a claim, your deductible will go back to its original amount.

How can I reduce my deductible?
This is a highly personal question that depends on your comfort level. Please contact one of our skilled agents so that they can customize a solution that works best for you.

How are home premiums calculated?
We'll factor many things about your home to calculate a realistic and fair monthly payment plan for you, including:

The type of building (detached, semi, high-rise, etc.)
The type of construction (brick, stucco, wood, etc.)
The type of heating system
Its proximity to a fire hydrant or fire station

MyAviva
What can I do through MyAviva?
Through MyAviva you will be able to view your insurance policy information, some of your insurance policy documents, change your email address and marketing preference through a single login.

You will also be able to see different products and discounts that you may be eligible to receive.

How do I register for a MyAviva account?
Currently MyAviva accounts are available to our policyholders in Ontario who purchased a personal insurance policy with us after April 15th 2016 onwards, or have an Ontario personal insurance policy that has renewed after April 15th 2016. You will require one of your in-force insurance policy numbers and some personal information like your Name, Date of Birth and Postal code to sign up.
To register for MyAviva please click here and follow the simple registration process. Please ensure you have your insurance policy details on hand as you will need to enter your details exactly as they appear on your insurance policy. Your insurance policy number would have been provided to you by your agent. For more information about how to register please call 1-855-788-9090 to speak with an agent.

I do not have an insurance policy with your company, can I register for a MyAviva account?
Unfortunately you cannot. You need to have an in-force insurance policy with us in the province of Ontario that is effective April 15th 2016 onwards to be able to register for a MyAviva account.

Where can I find my insurance policy number?
Your insurance policy number would have been provided to you by your agent. You can also find it on your policy documents. If you do not have it, please call 1-855-788-9090 to speak with one of our agents to obtain it.
You will require one of your insurance policy numbers to register for a MyAviva account.

Can I modify my personal information through MyAviva account?
You can only modify your email address through your MyAviva account. When you change your email address, you will then have to use that new email address to log in to your MyAviva account.

If you need to make changes to any other personal information on file, please contact one of our agents by calling 1-855-788-9090. We require the most updated information about you and anyone else listed on your policy.

Can I cancel my insurance policy online through MyAviva account?
Unfortunately you cannot cancel your policy online. Please call 1-855-788-9090 to speak with an agent to discuss your cancellation.

What should I do if I forgot my MyAviva account password?
You can use the 'Forgot password' option available to you. You will have to provide answers to the security questions to verify your identity. You can also call 1-855-788-9090 to speak with one of our agents who will be able to help you reset your password.

What should I do if my account has been locked?
To unlock your account please call 1-855-788-9090 to speak with an agent.

I have a message saying 'you are unable to match my details against your records', what does that mean?
If you are having trouble registering for a MyAviva account please ensure you are entering all your details correctly as they appear on your policy. If you should require any assistance please call 1-855-788-9090 to speak with an agent.