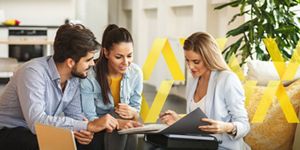 Aviva Canada Reports
Find Aviva commissioned reports uncovering important data and insights surrounding the Canadian landscape.
Risk Insights Report – March 2022
The Aviva Canada Risk Insights Report is an in-depth look at the current state of risk through the eyes of business owners and decision-makers. It's the first Canadian report of its kind and the beginning of an annual series that expands on our commitment to help businesses make sense of the unique risks they collectively face, better manage those risks and prepare for the future.
How We Live Report – June 2021
There's no doubt that COVID-19 has significantly impacted the lives of Canadians, but we wanted to know, from our communities to inside our homes - how much have they really changed? Using results from a national survey our 'How We Live' report dives deeper into the day-to-day lives of Canadians; our hopes and aspirations for the future, as well as the changes we've made adapting to a 'new normal' and if some of those are likely to be long-lasting
Please note: if your browser doesn't automatically display a form when you click on the link, or you get an error message, right-click on the link and select "Save Target As"; or "Save Link As", save the form to your computer, and open it with Acrobat Reader.