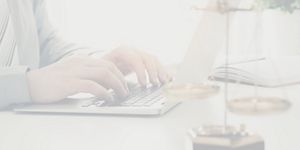 Aviva SMS Terms and Conditions
You may choose to communicate with Aviva through text message, also called short message service, ("SMS") from your Mobile Device. To allow two- way communication between Aviva and you via SMS, you must contact Aviva and provide your consent to communications via SMS. You are not required to use SMS to purchase or maintain a policy with Aviva and you may unsubscribe from SMS communications with Aviva at any time by texting "STOP" to us.
PLEASE READ THESE TERMS AND CONDITIONS CAREFULLY.
By agreeing to communicate with us via SMS, you agree to the following terms and conditions.
"Aviva", "we", "us", "our" and "ours" means Aviva Canada Inc. and its affiliates (Aviva Agency Services Inc., Aviva General Insurance Company, Aviva Insurance Company of Canada, Aviva Warranty Services Inc., Bay-Mill Specialty Insurance Adjusters Inc., Elite Insurance Company, Insurance Agent Service Inc., OIS Ontario Insurance Service Limited, Pilot Insurance Company, S&Y Insurance Company, Scottish & York Insurance Co. Limited and Traders General Insurance Company).
"Mobile Device" means your electronic personal device, including your telephone, to which you and Aviva send and receive SMS communications from each other.
"You", "your", "yours" means the person who accepted to communicate with Aviva via SMS.
Nature of Communications
You and Aviva will use SMS to send and receive from each other information about your claim under an Aviva insurance policy. These communications refer to updates or actions relating to your claims process such as, for instance, your time availability for a phone call with us, your deductible status and amount, the repairs status of your property, repair shop contact details and appraisal appointment, rental location contact details, final rental date or extension thereof (in case of an auto claim) etc.
We take your privacy seriously. Our SMS communications are not intended to discuss sensitive personal information. DO NOT SEND ANY SENSITIVE PERSONAL INFORMATION TO US VIA SMS. SMS is not a secure means of communication. Sensitive personal information is defined as personal information that if disclosed to the public could result in serious harm to you. Serious harm includes bodily harm, humiliation, damage to reputation or relationships, loss of employment, business or professional opportunities, financial loss, identity theft, negative effects on your credit record and damage to or loss of property.
The following is a non-exhaustive list of examples of sensitive personal information: your bank account number or other financial information, social insurance number, drivers' license information, passport number, credit card number, personal health information etc. DO NOT SEND THEM TO US VIA SMS. If you need to discuss any matters involving sensitive personal information, you must call us at our call centre at 1-866-692-8482.
Please note that Aviva will never ask for any sensitive personal information from you via SMS.
Aviva's adjusters and Aviva's automated telephone systems will send and receive SMS communications to and from your Mobile Device telephone number. All SMS communications sent from your Mobile Device telephone number to Aviva will be deemed to have been sent by you, except when you have notified us that you lost your Mobile Device or you changed your Mobile Device telephone number.
Disclaimer
We permit you to communicate with us via SMS for your convenience. You have opted in to communicate with Aviva through SMS at your own risk. You may at any time stop communications via SMS by texting STOP to us and use our other communication channels to contact us (for example: by telephoning our call centre or posting a letter).
Timely receipt of Aviva's SMS communications is not guaranteed. Aviva's SMS communications are subject to errors, time lags, delays, and not being delivered. Our SMS communications with you are provided on "as is" and "as available" basis, without any warranty of any kind and with all defects inherent to them. It is your responsibility to confirm that Aviva has received your SMS communication. If you suspect that your SMS has not been delivered, you must telephone Aviva's call centre in order convey your communication to us.
While Aviva employs reasonable measures to ensure that Aviva's computer systems are protected against unauthorized access and disclosure of confidential information, Aviva does not guarantee the security, confidentiality, privacy and reliability of SMS communications that you and Aviva send and receive from each other. SMS communications are dependent on the network and systems of third parties such as your telecommunications service provider. You agree that Aviva is not responsible for the security, confidentiality, privacy, and reliability of communications sent through such third-party systems.
Confidentiality and Privacy of your Mobile Device
You confirm to Aviva that you are the owner of the Mobile Device and the account holder of the telephone number associated with your Mobile Device.
You are responsible for the security, confidentiality, and privacy of SMS communications on your Mobile Device. You agree not share or let other persons use your Mobile Device as these persons may have access to your SMS communications or may impersonate you in SMS communications with us. You agree to, if possible, protect your Mobile Device with a password, keep the password confidential and not share it with others.
DO NOT SEND SENSITIVE PERSONAL INFORMATION TO US VIA SMS.
Lost Mobile Device and Change of Number
If you lose your Mobile Device or if you change your Mobile Device's telephone number, you must immediately contact us so that we are able to take measures to stop sending SMS to the lost Mobile Device or the old telephone number. Until you let us know that you lost your Mobile Device or that you changed your telephone number, you are responsible for all SMS communications originating from that Mobile Device or telephone number. We will have no liability for sending to and receiving SMS communications from your lost Mobile Device or your old telephone number before you notify us of the loss of your Mobile Device or change of number.
SMS Charges
Aviva does not charge you to communicate via SMS. However, your telecommunications services provider may charge you data or text message rates for sending and receiving SMS. You are responsible for paying these charges, if applicable, to your telecommunication services provider.
Stopping SMS Communications
You or Aviva may at any time stop communicating through SMS. To stop communicating with us via SMS, simply text STOP to us and we will stop communicating with you via SMS.
Other Means of Communication
In addition to using SMS to communicate with us, you may also contact Aviva by:
Telephoning our call centre at: 1-866-692-8482
or
Mailing us a letter at: 10 Aviva Way, Suite 100 Markham, Ontario L6G 0G1.
Changes to Terms and Conditions
Aviva may revise, modify, or amend these terms and conditions at any time. Any such revision, modification, or amendment will take effect when it is posted to Aviva's website. You agree to review these terms and conditions periodically to ensure that you are aware of any changes. Your continued communication with us via SMS will indicate your acceptance of the changes.
Privacy Policy
In our SMS communications with you, we will abide by our privacy policy. You may review our privacy policy at: https://www.aviva.ca/en/footer/privacy/
Limitation and Exclusion of Liability
Our total liability to you in connection with any and all claims, taken together, relating to all of our SMS communications with you will not exceed the total sum of CDN$2,00 (two Canadian dollars).
In no event will we be liable for any indirect, special, exemplary, incidental, consequential, or punitive damages arising from or in connection with our SMS communications with you, including, but not limited to, any loss of profits or loss of business opportunity, whether or not we have been advised of the possibility or likelihood of such damages occurring.
The foregoing limitation and exclusions of liability apply to all claims irrespective of whether such claims are based on contract, tort (including negligence and strict liability), equity, unjust enrichment, or any other legal theory.
Jurisdiction and Compliance with Laws
These terms and conditions are governed by the laws of the Province of Ontario and the laws of Canada applicable therein, without resort to conflict of law provisions. Any legal action or proceeding relating to our SMS communications with you or these terms and conditions will be instituted only in a court located in Toronto, Ontario. You and Aviva agree to submit to the jurisdiction of, and agree that venue is proper in, these courts in any such legal action or proceeding.
Severability
If any provision in these terms and conditions is deemed unlawful, void or for any reason, unenforceable, then that provision will be deemed severable from these terms and conditions and will not affect the validity and enforceability of any remaining provisions.
Waiver
Any failure by Aviva in exercising any right, power or privilege under these terms and conditions will not constitute a waiver of, nor will any single or partial exercise preclude any further exercise of, any such right, power or privilege.
No single or partial exercise of any right or remedy provided to Aviva under these terms and conditions or by law will preclude or restrict the further exercise of that or any other right or remedy.
Entire Agreement
These terms and conditions constitute the entire agreement between you and Aviva with respect to SMS messages between you and Aviva and supersede any other representations and communications, whether written or oral.