Aviva offers earthquake insurance that you can add to your policy to make sure that you're covered.

What's covered
We offer optional coverage to help you get back on track after an earthquake.  
Simplified seismic hazard map for British Columbia
Although earthquakes occur in all regions of Canada, certain areas have a higher probability of experiencing damaging ground motions caused by earthquakes.
The map below provides an idea of the likelihood of experiencing strong earthquake shaking at various locations across British Columbia. This map shows the relative seismic hazard across British Columbia for single family dwellings (1-2 story structures).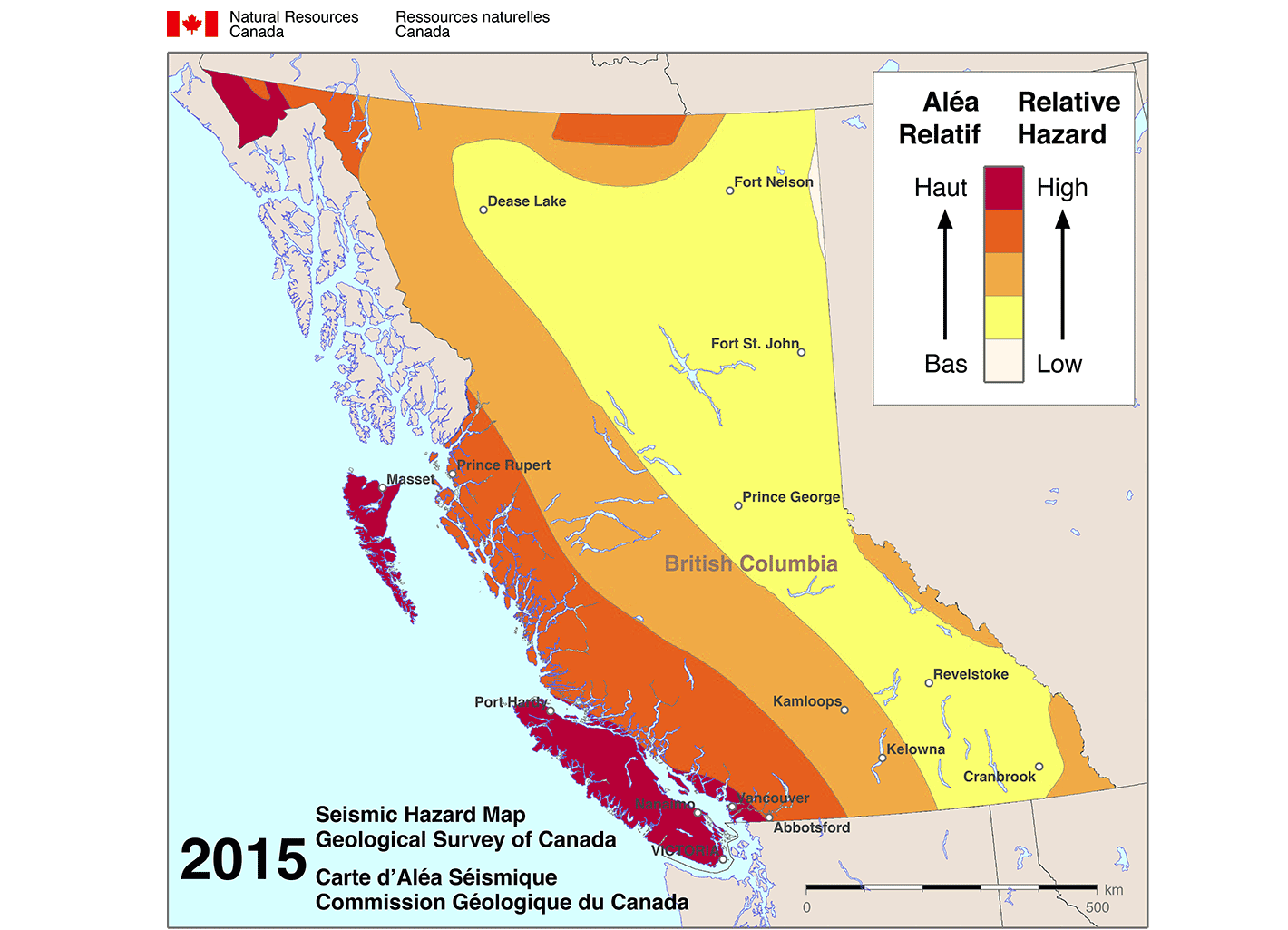 Insurance brokers, the right choice for you
Get expertise for your insurance needs from coverages, pricing options, claims support and discounts.