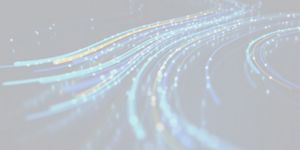 Aviva Cyber Insurance for Business
Protect your business from cyber incidents
Aviva Canada Inc. - Rated AA- by Standard and Poor's and Fitch Ratings
Protect your business even more…
Extra coverage for eligible small to medium enterprise Aviva Property or Liability policyholders
…with Aviva Cyber Insurance for Business
Comprehensive cyber insurance for your growing business
…that helps you prevent and respond to cyber security threats
With access to a 24/7 incident response phone line and a self-serve online portal for risk management help and information provided by Cyberscout
Business Cyber Insurance
The comprehensive Aviva Cyber Insurance for Business coverage is available as an addition to your Enterprise Property or Liability policy for small to medium businesses. You can also choose from curated coverage options to meet the needs of your business.  The Privacy Expense only and Business Disruption Expense only options provide more limited coverage.
Coverages included in the comprehensive Aviva Cyber Insurance for Business
Data Compromise Response Expenses
Provides resources to respond to and manage a breach resulting in the loss of personal information.
Computer Attack
Covers the costs to replace, recreate, or restore data and restore systems following a hack, malware attack, or denial of service attack. Includes coverage for loss of income, extra expenses, and public relations services.
Cyber Extortion
Covers the costs to eliminate a cyber extortion threat and for the costs of hiring a negotiator or investigator to eliminate the threat.
Identity Recovery
Covers expenses incurred to recover after an identity theft incident impacting a business owner, partner, or executive, including case management and expense reimbursement for out-of-pocket costs, legal expenses, lost wages, and child or elder care.
Data Compromise Liability
Covers defence and settlement costs resulting from litigation arising from loss of personal information due to data compromise incident.
Network Security Liability
Covers defence and settlement costs for litigation resulting from a failure in system security, or due to the loss of third-party corporate data.
Electronic Media Liability
Covers defence and settlement costs for infringement, defamation, or privacy violation litigation arising from the posting of information on an insured's website.
Misdirected Payment Fraud
Reimburses funds that are lost due to criminal deception of the insured or their financial institution to send money to a fraudulent destination.
Curated coverage options are also available for Privacy Expense only and Business Disruption Expense only.
These options provide more limited exposure-specific coverage. 
What Aviva Cyber Insurance for Business offers
Basic to comprehensive coverage
Protection to help prevent and respond to a wide range of cyber risks. Choose the right level of coverage, basic to comprehensive, to meet the needs of your organization.
Access to a Cyber Incident Preparation and Response Portal
An online portal with cyber incident response plan templates, education resources, and cyber incident response support provided by Cyberscout.
Dedicated claims service
You'll get 24/7 support from expert cyber professionals who are experienced with responding to cyber incidents.
Know your risks
Ransomware attacks can significantly disrupt operations and extortion demands are on the rise
Social engineering fraud* is becoming more sophisticated, leading to loss of funds or data
Privacy regulations are tightening, and non-compliance may result in fines and penalties
Criminals have increasingly demonstrated they have the skills capable of circumventing cyber security measures
Reputational damage from just one cyber incident can have lasting impacts on your business
The Cyber Incident Preparation and Response Portal
As an Aviva Cyber Insurance for Business customer your business can benefit from Cyberscout, a provider of cyber protection services. An online Cyber Incident Preparation and Response Portal offers information and guidance from cyber specialists on the risks and actions to take to prevent and respond to a cyber incident. You are encouraged to call for cyber protection advice for your business, with or without the occurrence of a cyber incident.
Features include:
24/7 incident response
Bilingual (English & French) response team provides proactive guidance and helps to resolve cyber incidents.
Cyber education
Information and articles on cyber risks and cyber incident prevention.
Risk management tools
Cyber security self-assessment and risk calculator.
Incident response and notification templates
Sample documents to create and tailor your incident response plan and notification communications.
Have a cyber claim or need support?
Click here for important information for Cyber Suite customers
You might also be interested in...
Get expert advice for your insurance needs
 *Deception used to manipulate individuals into sending money or sensitive information to an unintended recipient
The content contained in this document is for information only. Services are provided through Aviva Canada Inc. contracted third party service providers, including Sontiq, Inc., a TransUnion company. The insurance products described are subject to terms, conditions, restrictions, and exclusions, which are outlined in our final policy wording. Please speak with your Aviva insurance broker if you would like to learn more. Aviva insurance products are underwritten by insurers in the Aviva Canada group of insurance companies, which are subsidiaries of Aviva Canada Inc. Aviva and the Aviva logo are trademarks used under license from the licensor. Cyberscout is a trade name subject to rights of Sontiq, Inc.