Our U.S. partner is rated A+ by Standard and Poor's and A+ by A.M. Best
Aviva Cross Border Insurance in Canada
Be confident to do business south of the Canadian border knowing you're protected...
If you insure your Canadian-based business with us and you're thinking of expanding your commercial operations to the U.S., or you're already there, we can help.
...with a solution for diverse cross border insurance coverage needs
From standard policies to highly customized coverage solutions, we offer a wide range of options for a variety of insurance needs. 
...that helps make sure that you have the right insurance coverage
We'll work with your broker to provide you with insurance coverage that meets applicable U.S. state insurance laws and regulations.
Aviva Cross Border Solutions
Aviva has partnered with Hartford Fire Insurance Company, a leading U.S. insurer, to offer you Aviva Cross Border Solutions that takes the guesswork out of U.S. insurance requirements and deliver policies and coverage that meet applicable U.S. insurance laws and regulations.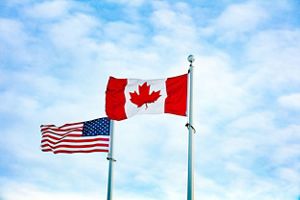 A solution for diverse insurance needs
 A wide range of solutions for the insurance needs of Canadian-based companies.
Property, casualty and commercial auto insurance
Additional coverages to help protect your business
We can help facilitate your business' U.S. workers' compensation requirements
Specialized risk and claims services
Cross border insurance coverage you can rely on
Strong partnership
Aviva has partnered with The Hartford to offer you a broad range of solutions for your Canadian-based business' diverse insurance needs.
U.S. coverage, supported in Canada
Insurance policies are issued by The Hartford. Your Aviva insurance broker in Canada will work with a U.S. insurance broker for the U.S. coverage you need for your business.
Expert claims handling by The Hartford
From straightforward insurance claims to more complex litigation, The Hartford has an expert team committed to getting your business back on track.
Aviva Cross Border Solutions is available to Canadian-based businesses that have an insurance policy with Aviva
Find a broker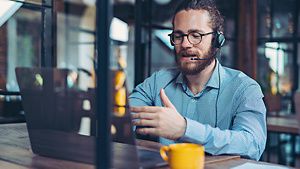 Ask about how you can add Aviva Cross Border Solutions to your Aviva policy
Call your broker today and get expert advice on more complex insurance needs.
The content on this webpage is for information only and is intended only for Canadian businesses. Aviva Cross Border Solutions is only available with an eligible Aviva property & casualty and/or commercial automobile policy for Canadian-based business. The insurance products described in this webpage are subject to terms, conditions, restrictions and exclusions, which are outlined in our final policy wording. Please speak with your Aviva insurance broker if you would like to learn more.  Insurance products are underwritten by Aviva Insurance Company of Canada, a subsidiary of Aviva Canada Inc. Aviva and the Aviva logo are trademarks used under license by the licensor.  The Hartford® is The Hartford Financial Services Group, Inc. and its property and casualty subsidiaries, including Hartford Fire Insurance Company. Its headquarters are in Hartford, CT. Certain coverages vary by state and may not be available to all businesses. All Hartford coverages and services described on this page may be offered by one or more of the property and casualty insurance company subsidiaries of The Hartford Financial Services Group, Inc. In TX, this insurance is written by Hartford Fire Insurance Company. In Arizona, New Hampshire, Washington and California by Hartford Fire Insurance Company and its property and casualty insurance company affiliates, One Hartford Plaza, Hartford, CT 06155. All Hartford insurance products and services are sold directly by The Hartford or through licensed producers or independent agents of The Hartford. This is not a guarantee of coverage. This document contains only a general description of coverages that may be provided and does not include all of the terms, conditions, or exclusions that may apply. Please refer to the actual coverage forms for complete details of terms, conditions, and exclusions. In the event of any conflict, the terms of an issued policy prevail. Any U.S. insurance policies will be issued by a licensed or authorized insurer and in accordance with the applicable laws and regulations in the relevant U.S. state(s). The information provided herein regarding our policy solutions is intended to be for informational purposes only and is subject in all respects to the terms and conditions of the actual policies. The policy solutions discussed herein may vary by U.S. state and may not be available to all businesses or in all U.S. states. This brochure is not intended in any way to be an offer to sell, solicitation, or negotiation of any insurance policy by us.