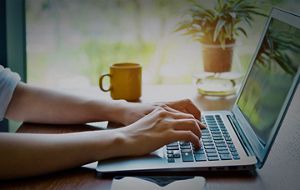 Grow your portfolio by upselling and cross-selling more
Looking for tips to get more bang for every interaction with your customers? Here are some factors that can help you make more sales.
For most brokers, Aviva Lifestyle makes up a mere 10 per cent of their business. But it can be a profitable sliver that helps you develop deeper relationships with your clients. Here are some helpful truths that will empower you in your cross-selling and upselling efforts.
Aviva Canada products are aligned
Concerned about not having all the knowledge you need to cross-sell or upsell? One advantage to underwriting Aviva products is that you probably know more than you think. A homeowner policy is closely aligned with a cottage policy and auto policies are also well-matched to ATV, snowmobile and other recreational vehicle policies.
We keep things like eligibility in line in as many products as possible so that brokers can confidently quote and underwrite among multiple lines of business.
Getting-to-know-you questions pay off
Most brokers know how to ask the right questions to understand the full insurance needs of their customers. But what is sometimes overlooked is the passion associated with Lifestyle products. People tend to light up when they talk about their cottage, boat, RV, collector car and other leisure pursuits.
Don't be afraid to take the time to learn more about their hobbies and recreational activities. A longer conversation about things like the best fishing spots or snowmobile trails in the area can sometimes reveal a customer's future plans to upgrade their boat or invest in another vehicle. This information gives you a good reason to share the benefits of Aviva's comprehensive coverages and claims service. It's also something to file away and check back in with them at the right time.
Knowing your products is a must
There's nothing customers want more from their broker than knowledge and trustworthiness. This especially applies to Lifestyle products. Classic car and boat owners want to know that their pride and joy is protected in the best way possible.
One way to earn that trust is to do your own research on the products you're quoting on. Conduct an internet search on the exact make, model and year of a vehicle you're quoting or the perils in the region where a cottage is located. This will allow you to come back and provide personalized information for your customer. It's a small extra step that goes a long way to creating trust.
Aviva's claims team are Lifestyle experts
One thing that's particularly important to call out when selling, cross-selling and upselling is Aviva Lifestyle's competitive advantage: our claims experts.
Our claims adjusters are cottage, RV, boat and bike enthusiasts, too. They know the policy, the parts and the service options available for every product line. And they have the knowledge and authority to make decisions that ensure your customers get the care and attention they deserve.
No more waiting until Monday to start a claim. Your customers have a 24/7 direct line to dedicated Aviva Lifestyle experts who will get things started immediately. One point of contact will guide them from start to finish.
We also get priority service with top-rated vendors to get the job done right—and quickly. We work with local expert appraisers, surveyors, dealerships and repair facilities. Your customers always have the option to choose their own.
Cross-selling and upselling is about anticipating needs
If you're looking to deepen your professional relationship with a client, it helps to take a big-picture approach. For example, a customer looking for insurance for their trailer may also have a shed and in that shed might be a beer fridge and other valuables that need coverage.
Many customers aren't aware of what coverages are available, so part of the broker's job is to educate them. This is where it's helpful to consider their lifestyle today and what it might look like in the future. After they've owned the cottage for a couple of years, they may invest in a boat or other toys that need coverage. Giving them information about what's possible at the outset of the relationship and checking back in with them at the right time ensures that you're top-of-mind when they think about protecting their assets.
Credit scoring can yield big savings
For some coverages, Aviva offers credit scoring which can provide the Aviva Best Price on property coverages. Once a broker receives consent from a customer to run the credit scoring - and indicates that consent in the quoting platform - we place a call to the credit agency, which does not affect a customer's credit score in any way.
The factor that is returned can put your customer in the best possible position to receive the best price. The discount will differ from product to product, but it can be up to 25 per cent, so it is well worth discussing this option with your customers.
If you're looking for other ways to increase your upselling and cross-selling, consider taking one of our broker training sessions, which will give you in-depth knowledge of our Lifestyle and other products.
Contact your dedicated broker training consultant or access training sessions on the Broker Training Portal found on Aviva Partner.
The content in this article is for information purposes only and is not intended to be relied upon as professional or expert advice.