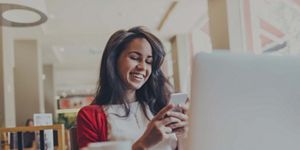 Manage your policy
Need support? We're ready to help
MyAviva
With MyAviva, you can access all of your policies, update your contact information any day of the week and learn about new product offerings from Aviva. At this time, MyAviva is not available to customers who work with brokers.
Or let us call you
Part of our commitment to exceptional customer service is a team of people you can count on to update your account easily and quickly.
Whatever your needs, we can help:
Switch your payment method
Change your billing information
Set up automatic withdrawals from your bank account
Change your mailing address
Add or change your phone number
Change your email address
Add or remove vehicles or drivers
Update your class of licence for your vehicle
Modify our property coverage
Add or remove property location
---
Pick a convenient time and we'll get in touch. Please give us one business day to process your request.
* Required fields
Or give us a call at 1-855-788-9090
We are available between 8AM and 8PM  EST.