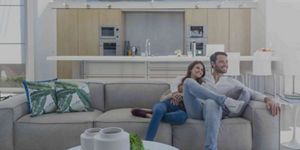 Buying a condo: what you need to know and plan
Condominiums have become a very popular type of housing across the country, and are suitable for all kinds of clients: single people, young families, retirees, or those who simply do not have the time to spend maintaining a home. In addition, buying a condo is often less expensive than buying a home. And afterall, becoming a co-owner makes us a real owner!
No matter why you choose to buy a condo rather than a house, you will need to plan for the money needed to maintain it.
Condo fees
They are essential. They are used for current expenses and reserve funds.
A) Current expenses: A portion of the condo fees is used to pay for regular bills, such as regular building (cleaning of common areas) and grounds maintenance (mowing of the lawn in the summer and snow removal in the winter), electricity for the common areas, insurance for the building and inspection fees necessary to preserve it.
B) Reserve fund: The other part is deposited into the syndicate's reserve fund, which will be used to pay for major work, such as replacing the roof, balconies and windows, when the time comes. 
The percentage of condo fees to be deposited into the reserve fund each month varies from province to province. This is mandatory in some provinces and optional in others. For example, this is mandatory in Quebec, Ontario and Alberta. In Quebec, the percentage is at least 5%, while in Ontario, it is 10%. In Alberta, to determine how much money a condo syndicate should have in its reserve fund, it must complete a reserve fund study, report and plan every 5 years. 
These percentages can easily prove to be insufficient given the ever-increasing cost of labour and materials.
If you buy a brand new condo, the real estate developer can give you an overview of the condo fees, but be aware that they may vary depending on the actual expenses to maintain the building. If, for example, the co-owners do not want to get involved in the administrative management of the building and decide to entrust it to a management company, expect much higher condo fees.
If you buy a used condo, be wary of low condo fees! This could hide a deficiency in the reserve fund. If there is not enough money in the reserve fund when major renovations to the building are required, each co-owner will have to make a special contribution, regardless of the number of years they have been co-owners.
Condo insurance
Two insurance policies are in effect for condominiums:
A) Co-owner's policy and 
B) Condo syndicate's insurance
In case of damage, it's likely you'll be compensated under one or the other policy, or both.
Although in theory you are not required to have full co-ownership insurance, the law requires you to have at least civil liability insurance. However, it is very likely that your declaration of co-ownership requires you to have co-ownership insurance covering your property, improvements and distribution. In some cases, your declaration of co-ownership may even require you to provide certain protections (e.g. sewer backup) or specific coverage limits (e.g. civil liability). If you have a mortgage from a financial institution, it may also require you to purchase a co-ownership insurance policy.
To be well protected, your condo insurance should cover:
Your personal property (appliances, furniture, clothing, electronics, etc.).

Improvements

, i.e. anything not mentioned in the description of the standard unit provided by the condo corporation. For example, if you change your kitchen cabinets, the difference in value of your new cabinets will be covered by your insurance, while the old ones were covered by the condo corporation's insurance.

Distribution,

i.e. an amount your co-ownership syndicate charges all co-owners of the building based on their share for the payment of the deductible and repair of its damage.

Civil liability, to cover any damage you may cause to others.
Ask your broker about the insurance coverage to assess if you are adequately protected, in the event that the co-ownership syndicate does not have the required funds to repair or maintain the building and you have to make a financial contribution.
Condo syndicate's insurance should cover: 
The building itself, which includes the common areas (halls, corridors, stairs, elevators, roof, etc.).

The portion of the building included in each unit of each co-owner (walls, floors, windows)

Facilities included in the description of the standard unit (kitchen cabinets or bathtub - excluding improvements).

Property belonging to it (furniture of common areas).

Civil liability of the union (mandatory).

Civil liability of the members of its Board of Directors.
If you reside in Quebec, you should be aware that significant changes to the insurance of co-owners were made to the Civil Code of Quebec in December 2018. We invite you to read our article on this subject.
Other points that deserve your attention
Before buying a condo, you should require, in the offer to purchase, that the seller allow you to examine:
The declaration of co-ownership and the building regulations
Some regulations can be very strict. For example, in some condominium buildings, the use of a barbecue, the presence of an animal or even hardwood flooring is prohibited. It may also be prohibited to smoke or consume cannabis in private or common areas, or to rent your condo on a platform such as Airbnb; from one building to another, the rules can be very different.

Take the time to read these documents carefully and make sure you understand them. In the enthusiasm that comes with buying a new home, it is tempting to skip this step. Yet these documents could tip the balance when it comes to making your decision.
Minutes of the meetings of co-owners
You can learn a lot about how the condominium is managed and maintained by reading the minutes of the co-owner meetings. Indeed, all decisions taken by the co-owners at the annual general meeting are required to be recorded in minutes. 

For example, during a meeting, the co-owners could have modified a by-law of the building or adopted a new one. A future expense may have been voted on. It is important that you are aware of these past decisions before you buy a condo. The minutes can also show you that the meeting was conducted in accordance with condo rules.
Financial statements of co-ownership syndicate


The

financial statements of the co-ownership syndicate will allow you to judge the proper management of the building. You will find the amount of operating expenses, the bank balance and the amount in the reserve fund.

These documents play a major role in the sales process. Indeed, you may be required by the offer to purchase todeclare that you are satisfied with the co-ownership syndicate's latest financial statements in order for the sale to be completed.

Buying a new property is a big investment. So why not also invest some time to become well informed and make sure that the condominium you want to buy will not surprise you. You could save yourself a lot of trouble!
Sources :
Infoassurance – blog: Ready to be a co-owner?
Insurance Bureau of Canada – condominium or strata coverage

Insurance Bureau of Canada – condominium insurance

Condo fees: 6 things you should know

Canada Mortgage and Housing Corporation – Condominium Buyer's Guide

Infoassurance – blog: Do co-owners need home insurance?

The content in this article is for information purposes only and is not intended to be relied upon as professional or expert advice. Aviva and the Aviva logo are trademarks of Aviva plc. and are used under licence by Aviva Canada Inc. and its subsidiary companies.