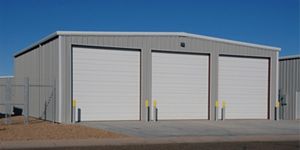 11 Tips for Safe Overwintering
Properly preparing your boat for storage involves minimizing the risk of damage. It is therefore important to be conscientious and follow all the preparatory steps for storage in order to protect your investment. Of course, the ideal solution is to store your boat indoors, where it will remain dry and be less at risk of being stolen, vandalized or exposed to bad weather or rodents.
If storing your boat indoors is not an option for you, make sure to protect it with a shrinkwrap-type cover and to properly secure the trailer crank to dissuade thieves.
Here are a few steps to follow to ensure your peace of mind and that you'll find your boat in good condition next season.
7 crucial steps in preparation for storage


Clean the hull.
Change the oil.
Drain the septic tank.
Remove bulky objects like lifeboats, dinghies, dinghy outboard engines, surplus food, etc.
Perform all necessary repairs (engine lower unit, hull, etc.) and maintenance work. 
Apply an anti-corrosion product on metal and engine parts to protect them from moisture. 
Add a stabilizer to the gas to maintain the level of octane and prevent varnish accumulation in the fuel pump.
 
4 precautions to take in preparation for indoor storage
Check boat access.
Check security systems, such as video surveillance cameras and alarm systems.
Perform regular visual inspections, notably with regards to the weight of snow, water infiltration or vermin infestation.
Purchase a quality trailer lock system.
Want more tips for safe overwintering? With this Quebec Yachting practical todo list, you'll be ready to store your boat and quickly get it back on the water come spring!

Check out these other sources of information:
AMQ tips on winterizing your outboard motor and boat
Marine Mart guide to winterizing your boat
Aqua Services – winterization and storage
Discover Boating – winterizing a craft

Whether you store your boat indoors or outdoors, we recommend that you regularly check up on it to make sure that no surprises await you come springtime.