Earn 25X More Rewards points
Whether you own a house, condo, or rent – with More Rewards Insurance powered by Aviva*, you can be sure that you're getting property insurance coverage and policy add-on options that are right for you. Plus, as a 'More Rewards' cardholder, you earn 25X reward points.  That's like getting 10% back in points that can be redeemed for travel, groceries, gift vouchers, charitable donations and much more.†
What you can expect
Earn 25X More Rewards points on your entire premium†
24/7 Canadian claims service
Claims Service Satisfaction Guarantee‡
More Rewards Insurance powered by Aviva
Get comprehensive property insurance coverage that helps you continue your daily life.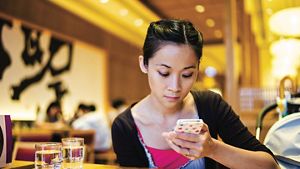 A comprehensive policy may cover…
Fire,  explosion, theft and vandalism
Damage from falling objects, such as a tree branch
Lightning, hail and windstorm damage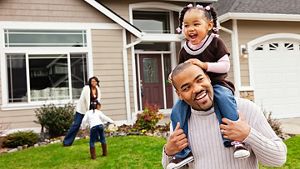 Coverage can extend beyond your home
Your belongings
Personal liability
Living expenses
Choose from a range of optional coverages
Not sure what coverages you need? Our insurance experts are here to help. Give us a call at 1-833-246-9905, Monday to Friday, 7 am to 5 pm (PST).
Availablity, eligibility and pricing vary by province.
Water protection
Get additional protection with sewer back-up and overland water coverage.
Service Line
Coverage to help cover the costs to repair or replace failed underground service lines on your property.
Earthquake insurance
Add optional coverage to help you get back on track after an earthquake.
ID theft
Coverage to help restore your personal information and your financial losses.
Claim protector
Protects your insurance from being affected after your first claim.
Home protect bundle
Get a package of valuable assistance programs such as telephone assistance from lawyers and referrals to home experts.
Disappearing deductible
Reduce your deductible every consecutive year you're claims-free.
It's easy to collect points
Find out how you can earn more points with More Rewards Insurance powered by Aviva.
*Insurance products offered through this program are distributed through Aviva Agency Services Inc. and underwritten by S&Y Insurance Company in Alberta and Aviva Insurance Company of Canada in British Columbia. Aviva Agency Services Inc., S&Y Insurance Company, and Aviva Insurance Company of Canada are subsidiaries of Aviva Canada Inc. The content on this page is for information purposes only. The insurance products described herein are subject to terms, conditions, restrictions and exclusions, which are outlined in our final policy wording. Please contact us at 1-833-246-9905 to speak to a licensed insurance representative to learn more. Aviva and the Aviva logo are trademarks used under license by the licensor.
More Rewards Insurance and the More Rewards Insurance logo are copyrights of More Rewards, a division of Save-On-Foods LP, and used with permission. All rights reserved.
†Twenty-five (25) More Rewards Points may be awarded to you by More Rewards for every One Dollar ($1) CAD paid towards your More Rewards Insurance premium as per the amount outlined at purchase, however certain limitations or restrictions may apply. More Rewards Points are earned on total premium paid including taxes. Earning of More Rewards Points are subject to provincial regulatory maximums. More Rewards Points have no cash value. For more information on More Rewards Points visit www.morerewards.ca/faq. Points redemption value for illustrative purposes only. For example, the points offer on payment of an $800 annual insurance premium could earn 20,000 points worth $85 local travel dollars in More Rewards points. Individual earnings will vary based on the premium paid.
‡Aviva will pay the insured an amount equal to the annual premium of their policy at the time of loss, in addition to any settlement amount the insured receives for their claim. Terms and conditions apply. For more information visit https://www.aviva.ca/claims-guarantee