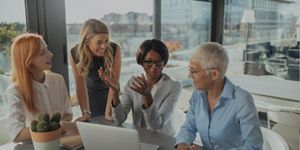 Women Creating Legacy in Insurance Scholarship Fund


Congratulations to Tania Stilson, Fall 2019 recipient of the Women Creating Legacy in Insurance Scholarship Fund! 
Tania Stilson has been a long-time entrepreneur in Southern Alberta for over 25 years and she believes strongly in the necessity of both grit and grace in business.
As a business leader in her community, she was presented with the opportunity to begin a start-up general insurance company five years ago. She brought forward a new business model that has greatly benefitted insurance brokers and clients in Southern Alberta.
Through her strategic concentration on the three pillars of business; people, product, and process, Stilson and her team have collectively grown A-WIN Insurance (Lethbridge South) to an impressive volume in a short period of time, including during the tumultuous changes in Alberta in 2019.  
Given the recent acquisition of A-WIN Insurance Ltd. by Rogers Insurance Ltd., Stilson's ability to grow will now be significantly enhanced, which lends itself to exciting new growth possibilities in a variety of areas and will enhance the customer experience at A-WIN Insurance (Lethbridge South). 
Dedicated to accelerating the advancement and leadership of women in insurance, the Canada-wide search was on for women who exemplify the values of sponsor Christie Mills, along with Mills Insurance Broker Ltd., Aviva Canada and the Ivey Academy.
The selection committee believes that Stilson strongly demonstrates the business values of exceptional courage, tenacity, and resiliency to succeed, along with her commitment to innovation and customer service.
Tania will be attending the Ivey Leadership Program in 2020.

Hear from our winner, Tania Stilson:
"I'm humbled and appreciative that I have been selected as this year's scholarship recipient.  I'm looking forward to elevating my leadership skills in the environment and programs offered through the Ivey Leadership Program. I'm also excited to be a part of helping to find new nominees and mentoring future winners going forward."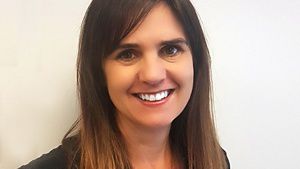 What is the award?
Who is eligible?
Nomination process
Nominations should include:
Nomination deadlines and other key dates
About the Ivey Academy
About Christie Mills
Judging panel
About our Fall 2018 Scholarship Recipient
About our Spring 2018 Scholarship Recipient
About our 2017 Scholarship Recipient
Contact
Please note the Ivey First-Time Manager Program and the Ivey Leadership Program are only offered in English, and as such, all nominees must be able to read, write and speak English proficiently. Upon submission of a nomination, you will receive confirmation that your nomination has been received. If your nomination is selected to move forward in the judging process, the nominee will be contacted by the Aviva Corporate Responsibility team. You and/or the nominee will not receive any further marketing materials from Aviva or its partners.