Thanks for another great season
A message from Daniel Ignoto, VP Personal Insurance - Lifestyle
With shorter days and cooler nights, it is hard to avoid the signs that summer is winding down and Fall is upon us. As it does every year, the arrival of September also means your customers are starting to use their seasonal toys less and less until eventually, they are stored or secured for the season.
Before we say good-bye to summer until next year, we want to THANK YOU for a successful 2019 Leisure & Lifestyle season.
The feedback you continue to give us through our Annual Broker Survey, our Business Development teams and our Underwriters is very important for us to continue to offer you and your customers the best in recreational insurance. 
Here are some highlights from this past season...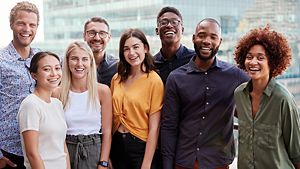 We launched our exclusive and dedicated Lifestyle Claims Team
We were thrilled to launch our dedicated Lifestyle Claims team which is made up of three units across the country (British Columbia, Alberta and Ontario).  The goal of Lifestyle Claims is to focus on technical consistency, knowledge and capacity to handle all of our Lifestyle product lines, especially during the peak of the season.

A message from Shannon Renaud, AVP Lifestyle Specialty Claims

We're so excited to have our first season under our belts as we see so much more opportunity in the seasons to come. We are closer to customers than ever before, reminded every day through their reviews of how much they value subject matter experts who understand the uniqueness of their product. We look forward to our continued investment in this team, creating personalized customer experiences and outperforming expectations!
The 'Learn & Win' contest was 'back by popular demand'
From the feedback we receive each year, it is unanimous. You consistently rank the Learn & Win contest as one of your highlights of our L&L Spring Summer campaign. For this reason, there were even more chances to win this year with an early bird draw added to help you get prepared at the start of the season. 
9 Early Bird winners of $500
9 Grand Prize winners of $500
3 Winners of $1,000 RV rental voucher
What's new on the Resource Centre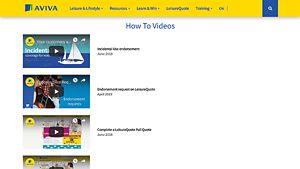 New LeisureQuote training videos
In addition to the LeisureQuote training videos we created last year – LeisureQuote 101, LeisureQuote Quick Quote and LeisureQuote Full Quote – we created a new video on endorsements. This video outlines how quick and easy it is to send us an endorsement request.
These videos demonstrate how easy it is to use LeisureQuote, our industry-leading point-of-sale system designed to make your life easier to work with us.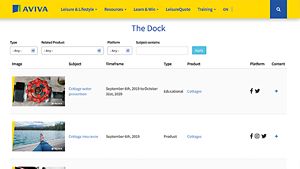 The Dock
We launched a new tool on the Resource Centre called  'The Dock'  so you can curate interesting posts for your social media feed, or use it to inspire your own content.
Heads up!

We will be posting blog articles over the next few weeks on winterization and seasonal safety.
A friendly reminder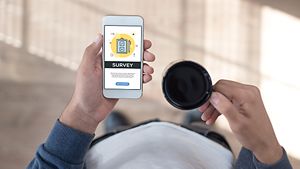 Annual Leisure & Lifestyle Broker Survey - your chance to be heard
As we start looking towards next season, we would love your feedback so that we can continue to improve and plan for 2020.  Good, bad or ugly, we want all you want to share with us.  If you have any questions, please contact campaignmarketing@aviva.com.
All respondents who complete the survey will be entered into a draw for a chance to win one of fifty $100 VISA Gift Cards.
So what's next?
Contrary to popular belief, there is NO offseason for us! Over the next several months, we will be working hard to be better next year as we plan to give you more of what you want.  We will also be sharing some exciting announcements soon about:

The launch of a refreshed brand for our Leisure & Lifestyle product suite including new product and sales tools to help you grow your business with us
An improved experience in LeisureQuote to make it easier to work with us
An improved platform for our L&L Resource Centre which will provide an enhanced user experience intended to simplify and streamline how you get information about us
So as we say good-bye to another successful spring/summer season, please remember that you can count on our expert team for answers, product knowledge and simple processes all year long. We are here to help you better serve your customers and grow your business with us.
Thank you once again for making this year another great success and as always we love hearing from you so if you have any questions, comments or feedback please contact your Business Development contact or our Underwriting teams that serve you.
Best regards,
Daniel Ignoto
Vice President, Personal Insurance - Lifestyle