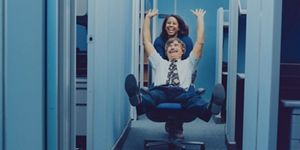 Learn to Win contest wraps up
Check out who learned—and won!

The Learn to Win contest is officially over—54 people took home a $200 Visa card for completing their learning modules! And 9 lucky winners received a $1,000 grand prize! We hope our winners have been enjoying their prizes over the summer, or have something special planned for the near future.
Our Grand prize winners are:
Stella Inimgba from Schill Insurance
Lisa Friesen from TA Firth & Son Ltd.
Krista Cherkewich from CAA Sask. Insurance Agency
Rob Bergum from HUB International Horizon
Denise Dufour from Cypher Systems Group
Amy Perks from Gary Steeves Insurance
Pamela Haight from Fairway Insurance
Stephanie Pipes from Charlie Cooke Insurance
Jackie Andrews from Crosbie Job Insurance
Congratulations to our winners! We hope everyone will try their luck again next year.