Welcome to the 2020 season
March 2020
A message from Daniel Ignoto, Vice President, Specialty Personal Insurance
Our Lifestyle business is here for you - with a new brand and dedicated claims service
As we continue to navigate through these unprecedented times, Aviva's commitment to supporting brokers and customers has not and will not waiver. We're all learning how to define and manage a new normal until this passes. In the spirit of defining our new normal, I wanted to let you know that we'll be there for you and your customers this season, should they be able to get outside and enjoy the nice weather. 

Over the last few months, we've been working to bring all of our products together under one consistent brand. We're excited to reveal our new look, feel and name – Lifestyle. The first thing you'll notice is that we're moving away from old naming conventions and have rebranded some of our core products. These products will still be underwritten predominately by Elite Insurance Company, but won't be referred to as 'Elite' or 'Leisure &Lifestyle' products going forward: 
The rest of our products like Manufactured Home, Hole-in-One and Prize Indemnity insurance, will still be available under the new Lifestyle brand. This is also not yet available in Quebec however, we are working with Leclerc Assurance to bring our brand to life in La Belle Province!
Updating our point-of-sale quoting system
LifestyleQuote
We also renamed our point-of-sale quoting system to LifestyleQuote (LQ). It will provice an even better user experience and contained everything you need to quote business with Aviva quickly and easily.
Our commitment and investment to Lifestyle is stronger than ever
We're not changing our team or services, just our label. You'll still be working with the same great people who bring you the best in the Lifestyle business, including our partners like Hagerty®, NauticLife (formerly NautiMax), RideLife (formerly Road Wings) and Leclerc Assurances et Services Financiers in Quebec. 
 Here's a video overview of our new brand changes. We've updated everything including our web pages, broker guides, marketing and sales support materials, LifestyleQuote pages, training materials and most importantly, our policy documents, which for the first time ever will be distinctly branded for our business. All of our refreshed sales and marketing materials (broker guides, brochures and buckslips) will be available in the Lifestyle Resource Centre.
Our original plan was to distribute these directly to your offices, however our printing suppliers have been affected by COVID-19. We'll provide these materials to as soon as we can. 
In the coming months, you'll see our new brand out in the market in Canadian Underwriter, CottageLife and more. We'll also be getting the word out via social media. Visit The Dock in the Lifestyle Resource Centre for prescribed posts to share with your customers. 
So, what else can you expect from Aviva Lifestyle this season?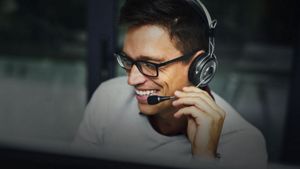 A dedicated Lifestyle claims team
In last year's broker survey, you told us you want to see more claims focus in Lifestyle. We've been listening and we're happy to announce a dedicated Lifestyle claims team, made up of more than 30 experts across the country located in Ontario, Alberta and British Columbia. In Quebec, claims will continue to be handled exclusively by Leclerc Assurances. 
We're the only insurer in Canada with a team that solely handles Lifestyle claims, and I know they're really looking forward to serving your customers this season. Here's a message from Shannon, who leads the team nationally:
I'm proud of our team of experts that represents Lifestyle claims at Aviva. We've been working hard over the winter to upskill our people, enhance our systems and build unique relationships that will help speed up the customer claims experience. We know the summer is a busy time for Lifestyle customers, and we'll be here for them.

- Shannon Renaud, AVP Lifestyle Claims, Aviva Canada
Refined product propositions
We've also been working to improve some of our products, including our Trailer product across Canada (excluding Quebec) and our Motorcycle product in Ontario. You may have seen some recent communications about these changes, and the feedback we've received, especially about our Trailer refinements, has been great so far. We've reduced our underwriting questions by 20% and simplified the product across the country so that it's easier to work with and meets your customers' needs. If you missed it, click to read the bulletin.
Learn & Win contest
Every year we receive positive feedback about our Learn & Win quizzes, so we're going to bring them back by popular demand. Given our current focus on responding to COVID-19, we'll be launching our Learn & Win contest in mid-to-late April. Once we launch, visit the Lifestyle Resource Centre to take the quizzes and spread the word to your colleagues. For Quebec, we're working with our partners at Leclerc Assurances, so stay tuned.
Monthly newsletters and resources
Check your inbox for our monthly Lifestyle newsletters – they contain a host of useful information you can share with your customers. If you aren't receiving our newsletters, email campaignmarketing@aviva.com. Leclerc Assurances will continue to send their regular newsletter to our Quebec broker partners.
As always, I want to thank you for your continued support and business, especially during this unprecedented time. Please don't hesitate to reach out to me or your Business Development Representatives if you have any questions about this year's spring campaign or our rebrand.
Stay safe.
Daniel Ignoto
Vice President, Specialty Personal Insurance
Aviva Canada
daniel.ignoto@aviva.com
Aviva and the Aviva logo are trademarks used under licence by the licensor. Hagerty® is a registered trademark of the Hagerty Group LLC, ©2020 The Hagerty Group LLC. All rights reserved. The content in this broker bulletin is for information purposes only. For specific information about a product, or exact terms, conditions, coverage definitions, exclusions and limitations, please refer to the customer's insurance policy wording or the latest underwriting manual on partner.aviva.ca.