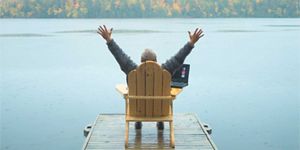 L&L Social Media Library – The Dock
Introducing 'The Dock' – your L&L social media resource library
Staying on top of social media can be time-consuming and overwhelming for brokers.

That's why we created 'The Dock', a social media library where you can grab interesting, on-brand posts to use directly or from which to take inspiration for your own content.

The posts are divided by product and content type. We've got claims prevention tips, information on safety campaigns, common safety concerns and even some contest ideas.

When looking for content to use, you can filter the posts by product or type of content, or you can search for particular keywords. When a post catches your eye, be sure to click on the expand button on the right hand side to see the complete copy. It's from here you can copy and paste into your own social handles.

You'll note that all images sport a small Aviva logo. We encourage you to add your own logo in the opposite corner for a co-branding effect.

4 social media best practices you can use today

When posting on Instagram, remember that images are not linkable. Neither are URLs in the content copy. If you want to add links, put them in your bio. 
You can use an unlimited number of hashtags on Instagram, but we recommend no more than three on Twitter and Facebook.
If you want to direct users to a website but the URL is long, use a shortener like Bitly to reduce the character limit.  
Want to take your social media game to the next level? Check out our social media guide designed specifically for brokers.
Make sure the social guru in your office has access to this library. They can access it through the L&L Resource Centre, under the Resources tab. If they don't have a login for the Resource centre, be sure to connect them with Aviva Sanctioning to gain access.

We can't wait to see how you use The Dock all season long!

Head out to The Dock
Social media made easy. We have crafted Lifestyle-related social media posts to help you connect with your customers. Select a topic and image, then click on the + symbol to reveal the recommended copy, links, and hashtags.