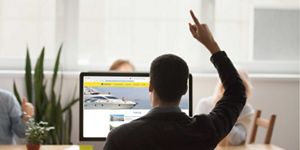 2019 Learn To Win Contest Is Back
$20,000 in prizes to be won!
We hear it every year. One of your favourite parts of the L&L spring/summer campaign is the Learn to Win contest. We don't blame you: last year, 54 people won $200 gift cards and another 9 took home the grand prize of $1,000 gift cards!
This year, we've added a $500 early bird prize, drawn from every quiz completed in April. This is on top of the monthly draw of $200. The more quizzes you complete in April, the more chances to win.

How Learn to Win works

Starting April 4, you can access five new learning quizzes related to the 2019 L&L spring/summer season. They're available to complete until August 31.
For each successfully-completed learning quiz, with a score of 80% or higher, your name will be automatically entered in the monthly and grand prize draws. No need to do anything else! The earlier you complete the quizzes, the more chances you'll have to win the monthly draw of a $200 Visa gift card and our September grand prize draw for a $500 Visa gift card. For example, if you complete your quizzes in May, you'll be entered into the May, June, July, and August draws, as well as the grand prize draw.

The best part? Monthly draws and the grand prize are awarded per province or territory. So, the smaller your province or territory, the greater your chances to win!

Good luck!

To access the official Rules and Regulations click here.
Where to access
The quizzes can be found on the L&L Resource Site which you can access by logging in through AvivaPartner.
Get started