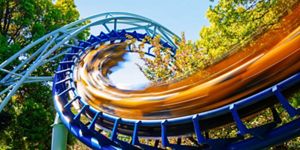 Learn to Win contest: June re-cap
Learn to Win has already given away over $11,000 in prizes!
The 2019 Learn to Win contest is in full swing! As a recap, we've already drawn names for our $500 early-bird contest, both April and May's monthly draw of $200, and we've selected three names for the bonus Outdoorsy quiz, where winners will be given a $1000 voucher for Outdoorsy's rental platform. Aviva BD representatives will be contacting their winners over the coming days so you might already be a winner!
There's still time to Learn to Win!
An epic backyard BBQ. A family pass to your favourite amusement park. A comfy hammock to sink into at the cottage. What would you do with a $200 Visa gift card?
There are plenty of monthly prizes left to be won. You're eligible when you complete this year's five L&L spring/summer season learning modules. They are available until August 31, 2019.

For each successfully-completed learning module with a score of 80% or higher, you'll be entered in the monthly and grand prize draws. The earlier you complete the modules, the more chances you'll have to win the monthly draw of a $200 Visa gift card and our September grand prize draw for a $500 Visa gift card.

Monthly draws and the grand prize are awarded per province. The smaller your province, the greater your chances to win!
What are you waiting for? Learn to Win!