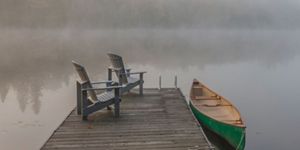 2018 Leisure and Lifestyle season is under way
Welcome back, Spring and Summer. We've missed you! It's time to take the tarps off motorcycles, give the RV or cottage a good spring cleaning and shine up those collector cars.
While your customers prepare for the season, our experts are ready to provide you with the product knowledge and support you need to offer superior service. As we mentioned in our recent Broker Bulletin, the Resource Centre in LeisureQuote will be full of training materials and revised reference guides to help you stay up to date. And look for a new series of videos that'll show you how to use all the features in LeisureQuote.
Plus, our Learn & Win contest is back and better than ever! Take all five online training modules early in the season (they're available April 5, 2018) and you'll have more chances to win the monthly draw for a $200 VISA gift card and our September grand prize draw for a $1,000 VISA gift card. Click here for all the details!
And that's not the only way you can earn valuable prizes. Hole-in-One insurance has also returned for 2018 and you have a chance to win $2,500 in cash or one of six $250 cash prizes for every quote you submit. Learn more .
Keep an eye on your inbox for monthly L&L eConnect newsletters like this one for helpful information and updates, including fun content you can share with your customers. (Check out this month's digital road trip article – Is an RV vacation right for my family?)

We look forward to supporting you this sunny season!