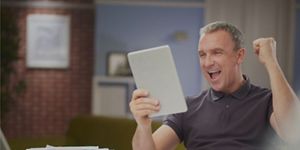 Ways to Save on Home and Auto Insurance
An adequate insurance policy offers peace of mind for your valuable and precious things, but that doesn't mean you can't be strategic about getting the best value for your money. Here are a few options to consider.
Bundle and save.

Many insurance companies offer a variety of policies and incentives for multi-policy customers. Speak to your Aviva broker to see if this option is right for you.

Install a monitored alarm system at home

. Homes that have a monitored alarm system installed are less likely to be targeted by burglars. Plus, you can get a discount on your home insurance.

Increase your deductible.

If you don't anticipate any major insurance claims on your home or vehicle, consider increasing your deductible to lower your insurance premium. However, be careful that you don't select a deductible that is so high that can you can't afford to pay it if you have a claim- it's the last thing you need during an unexpected emergency.
To see if you qualify for special discounts or to review your insurance options, speak with your insurance broker today.