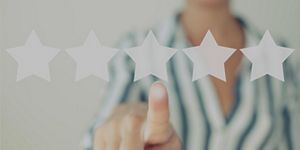 Our passion at your service
Your passion is your boat. Ours is boat insurance.
MD Marine provides a passionate and avant-garde team at your service whose reputation is second to none. We sell only boat insurance, so you can trust that we know our product from bow to stern. Ask us a question about boats or boating, we have the answer. MD Marine has more than 30 years of know-how and expertise in the field of marine insurance in Quebec and the Caribbean.
Meet our experts at the Montreal Boat and Water Sports Show
Are you thinking about purchasing a new boat and need some tips? Do you want to widen your regular navigation zone and want to know if this will impact your insurance premium? Our experts, Susy, Manon and Josée are there to answer all your questions and provide advice on your insurance needs. Don't hesitate to call them at 1-877-627-4633.
Or better yet, meet them at the Montreal Boat and Water Sports Show, January 31 to February 3, 2019 at Place Bonaventure. This is the perfect opportunity to talk to them in person.