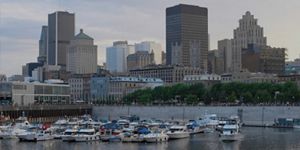 The Montreal In-Water Boat Show:
a not-to-be-missed event
The biggest in-water boat show in the province will be held in the Old Port of Montreal this coming September 7th, 8th and 9th. It will provide boaters and nautical sports enthusiasts with an opportunity to discover new items and see various pleasure crafts and luxury yachts up close, as well as to take advantage of dealer and manufacturer end-of-season discounts, not to mention learn more about nautical safety.
MD Marine experts will also be available on location to answer boat insurance questions. Come out and see us at the  Montreal In-Water Boat Show—it's free!