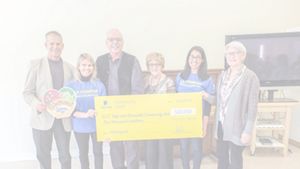 For 10 years, the Aviva Community Fund contributed to positive change in communities across Canada. We're proud of what we've accomplished thanks to everyone who participated, including charities, non-profits, our employees, our broker partners and people like you.
In 2019, we've started a new chapter that focuses on making safer roads a reality for all. We're committed to leveraging our resources – including our investments, time, data and our people's expertise – to reduce the number of people killed or seriously injured on Canadian roads.
Join our mission by visiting TakeBackOurRoads.ca. 
10 years of community impact
What a decade - thank you for celebrating our 10th year with us! Aviva Canada is proud to have invested over $9.5 million in 400 communities across Canada since 2009 to help local organizations to bring great ideas to life.
In 2018, we brought people together because building strong communities creates a more welcoming place to live and builds resilience and trust amongst community members. We awarded more prizes than ever before and celebrated with communities at #BetterTogether events across the country.
This was only possible thanks to Canadians coast-to-coast, because we're truly #BetterTogether. Check out the winners of our 2018 competition here. 
$9.5 million
Donated to create positive change 
400 communities
Supported coast-to-coast 

8,800 ideas
Submitted by charities and community groups 

Inspiring stories
Behind every project funded, there's a story of people coming together to breathe life into an incredible idea. 
Through the project, we organized a community activity with the goal of cleaning the river and its banks from any human-related waste....In less than three hours, 1.2 km of the river bank was cleaned up, and more than 500 kg of waste and scrap metal were taken out of the river.

Cynthia Gagnière, Project Manager for COBAMIL
COBAMIL, a water guardian organization in Sainte-Thérèse, Quebec, won support in both 2015 and 2016 – a total of $98,000 – from the Aviva Community Fund to lead community clean-up projects for the Chêne and Mascouche Rivers. The project brought the community together over a beautiful natural resource that runs through their neighbourhood.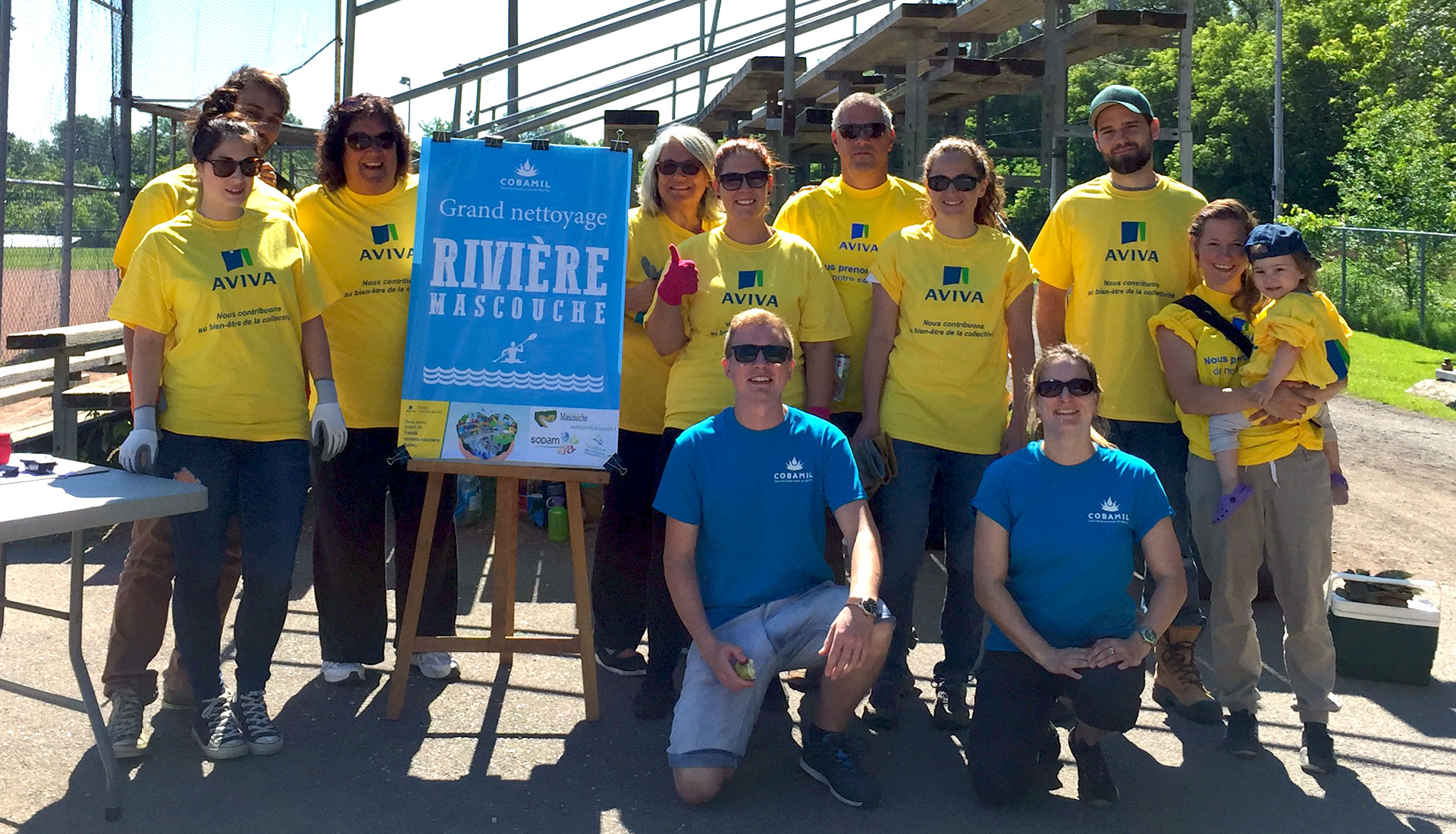 Some of the students that I referred to the program had multiple struggles and had not had an easy time; just the way that [Foodshare] embraced the students and the possibilities that were open for them - amazing. There is no therapy that could do as much as that garden did for several of those kids.

Natasha, a Social Worker at Bendale Business and Technical Institute
Toronto-based FoodShare grows vegetables and fruits on school rooftops and lawns, providing students school credits and paid jobs through a farming project called School Grown. The initiative received $100,000 from the 2017 Aviva Community Fund, to turn two acres of lawn into a productive urban farm - engaging youth in its design, build, and maintenance. The garden has produced a 20,000 lbs harvest each year and $50,000 in farm revenue to help sustain the cost of their programs.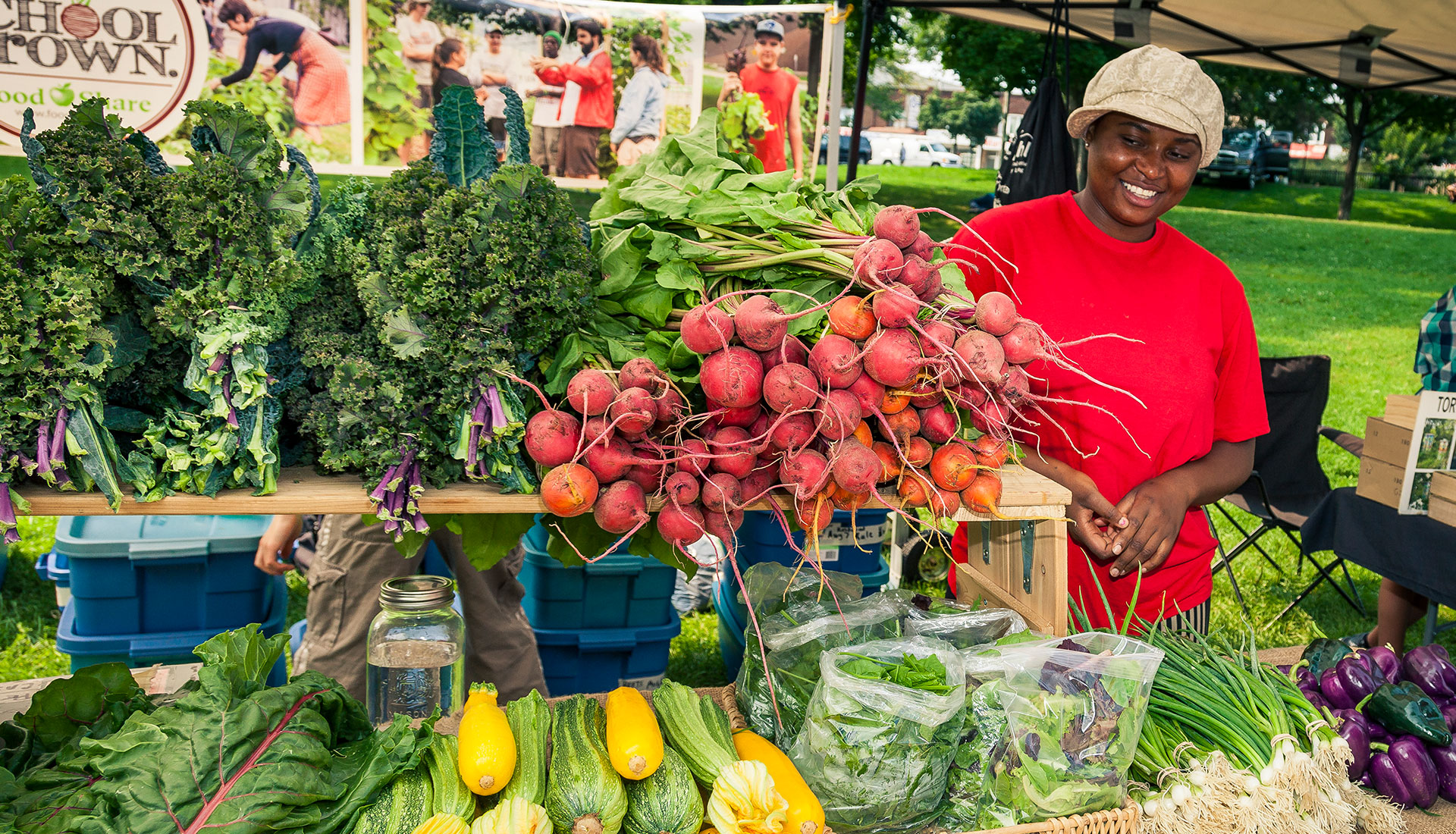 Building more resilient communities
Since 2009, the Aviva Community Fund has proudly strengthened community ties, including: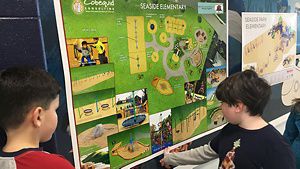 Building and restoring 90 community spaces
such as food banks, shelters, playgrounds, camps, parks and arenas.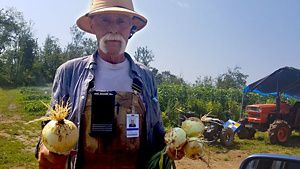 Funding 21 environmental projects
from community cleanups to building a greenhouse to promote environmental awareness.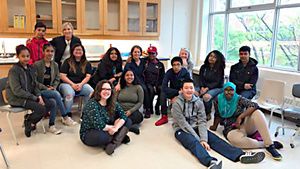 Establishing 26 programs for youth and at-risk individuals
that develop life and employment skills, boost self-confidence and create a greater sense of  belonging.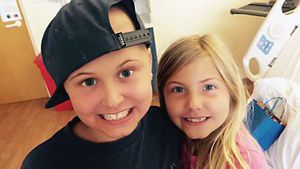 Improving health and well-being through 25 initiatives
that support mental health, foster physical activity and promote healthy lifestyles.


Looking back with pride
Take a look back over the last decade to see some of the people, places and programs that made a real difference in Canadian communities through the Fund.
Watch now