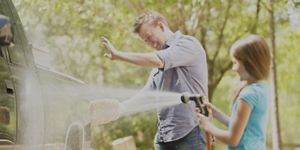 Some things are just better together.
Bundle car and home insurance for savings up to $500*
The Perks of Bundling
Discounted Pricing
Save up to $500
Convenience
Align the renewal dates of your policies
Added Feature
Only one deductible applies if the same claim affects more than one policy
Added Coverage
Receive an additional $1 million in Excess Liability Coverage
* By combining your auto and home policies, you could save up to $500. This savings amount is an estimate and is not a guaranteed savings amount. The amount varies based on each person's individual insurance profile.