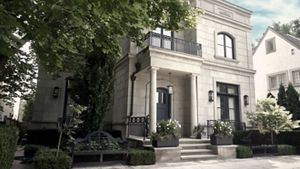 Ovation® insurance
Aviva's exclusive insurance program
Rated A+ by Standard and Poor's and A by A.M. Best
Ovation provides a higher level of home insurance coverage for your customers...
Taking care of your customers and their finer things with higher coverage amounts.
...that helps them continue their daily life if they have a claim...
Coverage for additional living expenses that meet your clients' current standard of living  if they need to move out of their home after a covered claim. 
with liability coverage to protect them even more
Coverage that helps your clients pay their legal costs if they're sued for libel, slander, defamation of character,  or if they donate their time as a director/officer for a non-profit corporation/ organization or condominium corporation.
Ovation® home insurance
Insurance that puts your customers first
We offer a broad range of insurance solutions for your financially successful clients. From homes, cars, jewellery and fine art to collector cars, boats, lifestyle protection, and even their business.
Protection with precision
Your clients' needs and expectations for insurance coverage go beyond what a standard insurance policy can provide. They need coverage that complements their home, valuables and way of life.
Homeowners, Condominiums, and Tenants
Ovation® offers a higher level of protection for your clients' home and belongings, with home insurance policies that go above and beyond what is offered in the market today. Our policies provide all-risk worldwide coverage, an extended range of protection, and custom coverage options.
An Ovation policy includes*…
Valuables**
Personal legal liability**
Additional living expenses
Water protection
Service line
Identity theft and fraud
Optional coverages available*
Scheduled Articles
Umbrella
Household Lifestyle Protection
Equipment Breakdown
Water Protection
and more
Ovation® claim service
Your client will get priority claims service and will be assisted by a dedicated Ovation® claims care advisor from start to finish, to help ensure that their claim is handled quickly.
- Front-of-the-line service
- Single point of contact
- Dedicated toll-free number / 24-7 service

- Advice to help reduce your clients' risk of loss
- Expertise your clients can count on
- Attention to the fine details of your clients' home
Priority service 24/7
We'll respond quickly to your client's loss and connect them with expert professionals who specialize in claims for high-value homes, vehicles, and more.
We cater to your clients' unique needs
We're here every step of the way. They'll deal with one point of contact who understands their lifestyle –from special attention for a valuable item, to referrals for counselling services to help them through a traumatic event.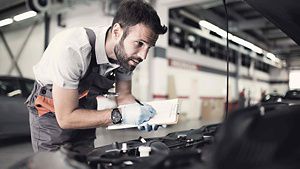 Their choice of experts
We only work with expert appraisers, restoration firms and repair facilities. And your clients will always have the option to choose their own.
Flexible settlement options
We provide fast-track approvals for repair estimates, optional cash settlements, and payments within 48 hours from when we receive all documentation required to finalize your client's claim.
---
Ovation® clients often have more to cover
Daily driver. Classic convertible. RV. Yacht.
We have coverage available.
*Availability varies by province. **Higher coverage amounts available.
The content on this page is for information purposes only. The insurance products described herein are subject to terms, conditions, restrictions and exclusions, which are outlined in our final policy wording. Please speak with your Aviva Business Development Representative if you would like to learn more. Aviva and the Aviva logo are trademarks used under license by the licensor. Ovation® and NautiMax® and their associated word marks and logos are trademarks, designs and other forms of intellectual property owned by Aviva Canada Inc. Hagerty® is a trademark used under license. Ovation® and NautiMax® insurance products are underwritten by Aviva Insurance Company of Canada, Traders General Insurance Company and Elite Insurance Company.