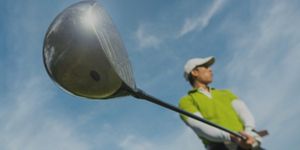 Hole-in-One insurance is back
Give your customers something to talk about – and earn prizes for yourself when you offer Hole-in-One insurance
Fore! Give your customers the confidence to turn an ordinary golf tournament into an extraordinary one. With Aviva's Hole-in-One (HIO) insurance, they can attract more golfers, generate increased revenue and add excitement with prizes worth up to $1 million!
HIO insurance offers savings and flexibility:
Premiums start at $100.
Coverage options range from $5,000 to $1 million in cars, boats and cash.
Quote coverage between $5,000 and $50,000 online (for coverage over $50,000, please call 1 866 898 9987 for a quote).
Raincheck coverage protects against cancellation due to bad weather. 
Flex Packs provide reduced rates for multiple policies, higher coverage options and Hole-in-One signage to use on the event day.
Fast and easy quoting
To get a quote, visit avivaholeinone.com and complete the online form. 
Bind in less than five minutes – and print the policy right from your desk.
Receive 15% commission.
Chance to win with every quote
With every quote you submit, you have a chance to win one of six cash prizes of $250 or a grand cash prize of $2,500.
The contest runs until October 5, 2018. Program details are available on avivaholeinone.com.