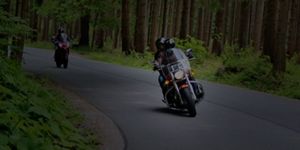 Product spotlight: Motorcycle | Cruiser, Touring, Sport touring, Standard, Sport, Scooter
Staycationing this summer? There are more than enough Canadian roads to enjoy on your motorcycle
The world may be re-opening but international travel restrictions will be with us for a little longer. If your customers have a motorcycle and some bright, sunny days, they have everything they need for a fun vacation near home.
Share with them some of the best motorcycling roads from coast to coast to coast:

Yukon

Top of the World Highway is almost 130 km of hills, valleys and some gravel roadways. It's pretty much as far north as you'll get on your motorcycle.
Northwest Territories

The 740km Dempster Highway starts in Yukon and ends up in Northwest Territories so you'll need to plan for an extended, but magnificent, tour.
British Columbia

The Sea to Sky Highway winds from Vancouver to Pemberton with breathtaking views and plenty of twists and turns.
Alberta

The Bow Valley/Icefields Parkway boasts 400km of mountains, waterfalls and even glaciers.
Saskatchewan

Moose Jaw and Aging Wives is all about big skies and rural roads. Perfect for a gentle ride through the countryside.
Manitoba

Take the back roads to Selkirk and Lockport for an off-the-beaten-path ride, including the River Road Heritage Parkway, one of the most impressive roads in the province.
Ontario

Calabogie Road's "handbuilt" roadways flow in and around the forest, making it a darling among hard-core riders.
Quebec

As the first useable road in New France, the Chemin du Roy (Route 138) will transport you back in time.
New Brunswick

Grand Falls to Fredericton parallels St. John River, the longest in Canada. Over 237km, you'll have plenty of scenic views and sweeping turns.
Nova Scotia

The Cabot Trail is a classic for a reason. Motorcyclists travel from all over the world to enjoy this ride, some of it on the edge of a cliff.
Prince Edward Island

The North Cape offers beautiful ocean views and the opportunity to take in some truly ghostly tales straight from the road.
Newfoundland/Labrador

The Gander Loop is just shy of 300km and chock full of rugged coastline landscape, including the iceberg capital of the world.
Aviva RideLife | Cruiser, Touring, Sport touring, Standard, Sport, Scooter coverage options
Aviva RideLife offers standalone policies with a variety of additional coverage options. Available for a wide range of motorcycles providing coverage that fits the unique needs of experienced riders.

Optional coverage highlights**

Agreed Value and Waiver of depreciation
Riding gear endorsement will cover all items at replacement cost and limits can be increased. Base coverages without this endorsement varies by Province. In Québec the first $1000 is covered by the SAAQ with higher limits available for purchase.
Satellite (SurPlus in Québec) roadside assistance: 24/7 across Canada and the U.S.
Loss of use coverage: Covers the cost for a replacement motorcycle, rental car, taxi, or public transit while the bike is being repaired.
Other

Trailer coverage
Vacation expenses
Increased Liability limits (excluding British Columbia)
Touring Package: Increased limits for Loss of Use, Living Expenses, and Repatriation of Motorcycle (British Columbia only)
Coverage for accessories and modifications up to 50% of the bike's value
Available Discounts (percentage varies by Province)

Advanced rider training
Hybrid/electric motorcycle
Multi motorcycle
Anti lock braking system
Anti-theft alarm system (excluding Ontario)
Motorcycle + home
Vintage motorcycle
Please review manuals for a full list of applicable discounts.

Learn more

Visit Lifestyle Quote (VL Tarif for Quebec) to quote, bind and request changes and endorsements for this product.
Get more details about this product in the Lifestyle Resource Centre on AvivaPartner.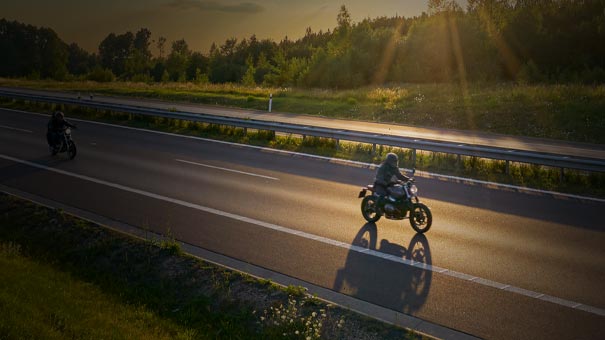 RideLife products are underwritten by Elite Insurance Company. The content in this article is for information purposes only and is not intended to be relied upon as professional or expert advice. Aviva and the Aviva logo are trademarks of Aviva plc. and are used under licence by Aviva Canada Inc. and its subsidiary companies.** For specific information about a product, or exact terms, conditions, coverage definitions, exclusions and limitations, please refer to the customer's insurance policy wording or the latest underwriting manual on avivapartner.ca.