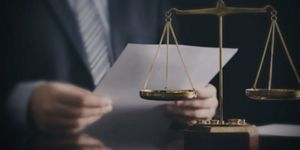 Office of the Ombudsman
Aviva Canada
The Office of the Ombudsman has a team of Complaint Investigators that work with the Ombudsman to review your complaint.
How the Ombudsman Team will help you
To submit a complaint to the Office of the Ombudsman, you will be required to outline the following:
What your complaint against Aviva Canada is; 
The impact your complaint has had on you; and, 
What your requested outcome is
Once a written complaint is received, the Ombudsman Team will carry out an assessment to confirm the matter falls within the mandate of our office. If it is within our mandate, we will act as a trusted intermediary between you and all departments within the Aviva Group of Companies to try to resolve your complaint. We will act as an advocate of fairness and will open an investigation into your escalated complaint to assess the issue objectively. We will attempt to find a solution or offer a resolution if one is available. Alternatively, we will provide education and clarification on the final position of the company.  If required, we will provide you with a Final Position Letter that outlines the next steps in the complaint process.
Complaint Examination and Dispute Resolution Policy
Contact a member of the Office of the Ombudsman at:
We will do our best to understand your concerns and assist you with resolving your complaint.  Please note that conduct such as harassment, threats, abusive language, and rude or discriminatory remarks are not helpful in serving you and will not be tolerated.
Our commitment to protecting your privacy
Aviva values your privacy and is committed to protecting your Personal Information. We will protect information you submit to The Office of the Ombudsman in accordance with the Aviva privacy policy. Our Privacy Policy sets out principles on the collection, retention, use and disclosure of Personal Information and can be found here.
Online complaints
It is not permitted to make a complaint on behalf of another person without consent. Aviva reserves the right to request proof of identity and check the accuracy of the information provided in support of your complaint. 
Independent assistance: General Insurance OmbudService
If you wish to pursue the matter further, you may contact the General Insurance OmbudService (GIO), which helps resolve conflicts between insurance companies and their customers, for home, automobile and business insurance issues.
GIO uses neutral and professional mediators and experienced customer service officers to reach a solution that is in the best interest of customers and their insurance companies, in a fair, independent and impartial environment.
The GIO does not provide compensation or monetary award and its services are non-binding.
For more information, visit: www.giocanada.org or contact them by phone at 1-877-225-0446.
Financial Consumer Agency of Canada (FCAC)
Aviva Canada has filed its complaint procedure with the Financial Consumer Agency of Canada (FCAC), an independent government body that regulates consumer provisions relating to financial services, including insurance.
If you have a concern about the way Aviva Canada handled your particular issue, you may contact the FCAC for information on how to address the situation. The FCAC determines the nature of a complaint and if there is a breach of the law, it takes action to ensure compliance by the financial institution.
The FCAC does not provide personal redress (i.e., compensation or monetary award); its focus is to ensure that institutions comply with the law.
For more information, visit: https://www.canada.ca/en/financial-consumer-agency.html