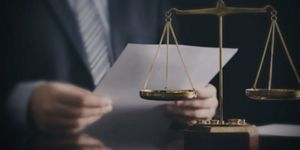 Office of the Ombudsman
Aviva Canada
Escalate your complaint to the Office of the Ombudsman
By submitting this form, your complaint will be forwarded to the Office of the Ombudsman at Aviva Canada Inc.
For the Office of the Ombudsman to be in a position to help you, instead of redirecting you, please ensure that you have followed the four escalation steps on the webpage.
If you haven't already escalated your complaint, please reach out to the appropriate area that can address your concern:

For Claims or Billing concerns, please ask for your issue to be escalated to the next level within the business unit (e.g. manager).

Billing can be reached at: 1-800-360-5009
Claims can be reached at: 1-866-692-8482 Or, you can call your adjuster directly.

For a Policy concern, after speaking to your broker, please ask them to escalate it to their company representative.
---