We insure over 860,000 homes across Canada
Protection for the way you use your cottage...
Seasonally or year-round as a secondary home, protect your cottage from the unexpected.
…with coverage that fits your cottage lifestyle...
Coverage such as short-term rental, and damage caused by bears, raccoons, and squirrels included in every policy.
…plus policy add-ons for even more coverage
Get more protection such as coverage for wet boathouses and septic and sump pumps.
Cottage insurance in Ontario
The distinctive silhouette of birch trees, the refreshing tingle of a dip in cool waters, the cozy crackle of a campfire, the haunting call of the loon— cottaging in Ontario is a time-honoured tradition in Canada and it deserves custom protection.
A cottage policy covers…
Fire, theft, explosion and vandalism
Damage from falling objects 
Lightning, hail and windstorm damage 
Coverage can extend beyond your cottage and cabin
Short-term rental protection up to 30 days
Docks, hot tubs and sheds, and bunkies
Lock replacement
Frozen food protection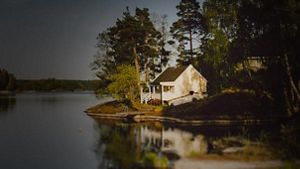 Want to know more about optional coverages?
Short term rental coverage
Coverage for loss or damage while your cottage is rented out up to 180 days, and rental income protection if your cottage can't be rented out after a covered claim.
Septic and sump pump coverage
Coverage for direct damage caused by the back up or escape of water from a septic tank or sump pit.
Wet boathouses or wet buildings
Coverage for loss or damage to the wet boathouses or wet building.
Get expert advice for your insurance needs
Your lifestyle matters to us
You'll benefit from dedicated, expert claims service that helps you get back to doing the things you love.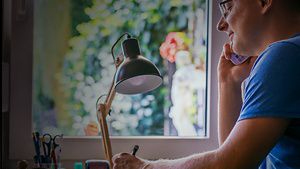 Quick response makes the most of every season
No waiting until Monday to start a claim. You can call our  24/7 dedicated phone line to talk to an Aviva Lifestyle expert who will get things started for you, or report a claim online. The season is short; we'll work hard to make sure you get to enjoy it.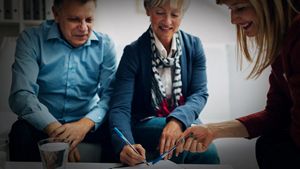 Dedicated claim adjusters who know cottages
Our claim adjusters are enthusiasts too. They know the coverages inside and out, and the settlement options for every policy.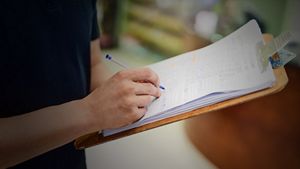 Choice of top-rated vendors
Priority service with top-rated vendors to get the job done right. We work with local expert appraisers, surveyors, dealers, and repair facilities, and you always have the option to choose your own.
What Aviva Lifestyle offers
Expert claim service
Care and attention from dedicated claim adjusters who are enthusiasts too.
Stand-alone policies
Coverage and extra built-in benefits designed for your vehicle or property on an individual policy.
Optional coverages
A variety of optional coverages for even more protection.
Additional savings
Discounts to help you save.
Have a home, multiple cars, and more?
Get expert advice for more complex insurance needs.

The content on this page is for information purposes only. The insurance products described herein are subject to terms, conditions, restrictions and exclusions, which are outlined in our final policy wording. Please speak with your Aviva insurance broker if you would like to learn more. Insurance products are underwritten by Elite Insurance Company, a subsidary of Aviva Canada Inc. Aviva and the Aviva logo are trademarks used under license by the licensor.