As a homeowner you may not realize you're responsible for underground service lines that run from city property lines to your home. The cost of repairing or replacing piping and wiring on your property can be costly and usually isn't covered by standard home insurance policies.  Service Line Coverage is an optional type of coverage that you can add to your home insurance policy to protect you from losses due to failure of these lines.
What's covered
Add Service Line Coverage to your home insurance policy to avoid the high costs associated with repairing or replacing failed service lines located on your property.
This optional type of coverage is available for property owners for an additional premium of $40 per year for $10,000 coverage or $60 per year for $25,000 coverage.
Types of underground lines covered
Sewer/septic lines
Watermain
Electrical
Telecommunications
Geothermal plumbing (Ground loop piping) 
Causes of loss
Here are some of the more common causes of loss that are covered:
Wear and tear
Rust or other corrosion
Damage or collapse caused by plant or tree roots
Mechanical breakdown
Weight of equipment, animals or people
There are other causes of loss that are covered. To find out more, speak to your insurance representative.
What's covered in the event of a loss
Excavation costs – the cost of excavation needed to expose damaged underground service lines for repair or replacement
Loss of use – additional living expenses and fair rental value if the home becomes uninhabitable because of damage to the service line

Repair expenses – the extra cost of temporary repairs

Outdoor property – trees, plants, shrubs, walkways and driveways damaged as a result of a service line failure are covered
---
The insurance products described on this page are subject to terms, conditions, restrictions and exclusions, which are outlined in our final policy wording. Please speak with your Aviva insurance representative if you would like to learn more.
Stay ahead of the line with Service Line Coverage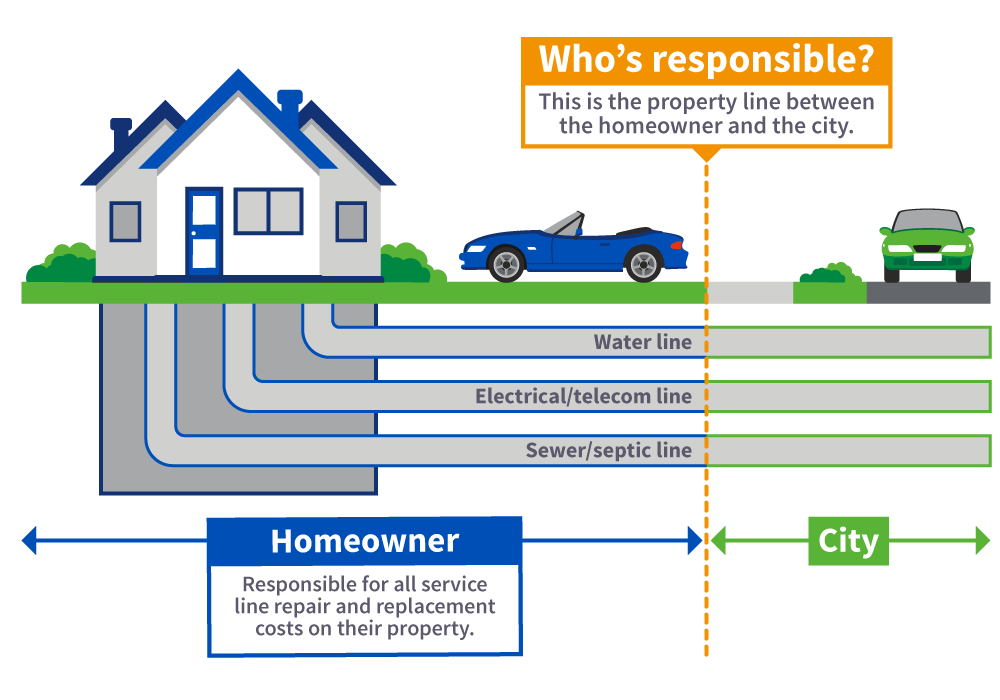 Insurance brokers, the right choice for you
Get expertise for your insurance needs from coverages, pricing options, claims support and discounts.