As a homeowner you may not realize you're responsible for underground service lines that run from city property lines to your home. The cost of repairing or replacing piping and wiring on your property can be costly and usually isn't covered by standard home insurance policies.  Service Line Coverage is an optional type of coverage that you can add to your home insurance policy to protect you from losses due to failure of these lines.
What's covered
Add Service Line Coverage to your home insurance policy to avoid the high costs associated with repairing or replacing failed service lines located on your property.
This optional type of coverage is available for property owners for an additional premium of $30 per year for $10,000 coverage or $50 per year for $25,000 coverage.
Stay ahead of the line with Service Line Coverage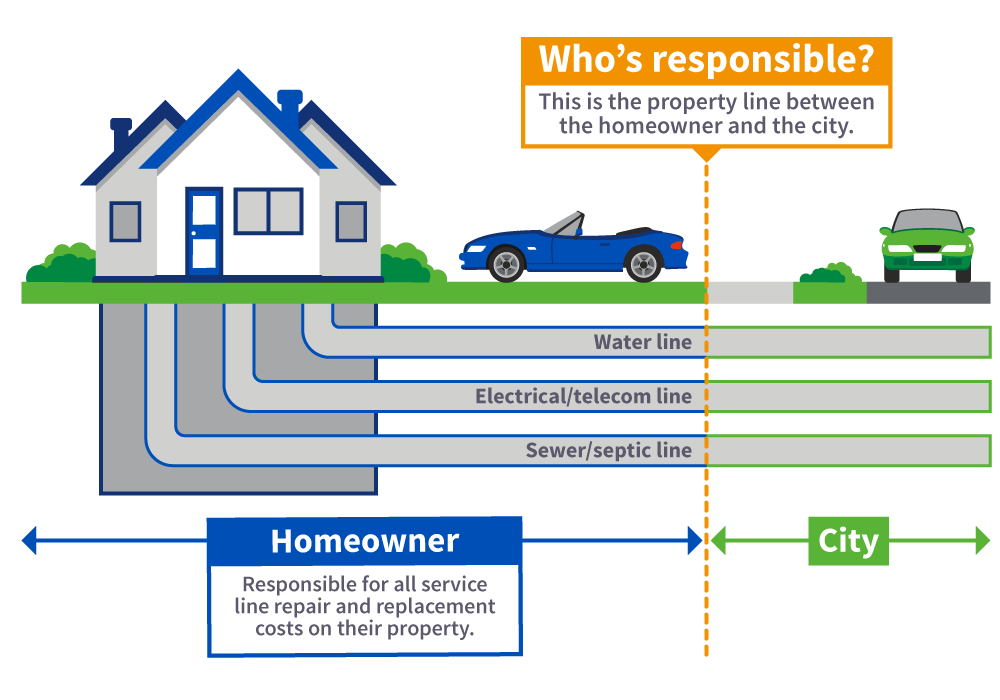 Insurance brokers, the right choice for you
Get expertise for your insurance needs from coverages, pricing options, claims support and discounts.