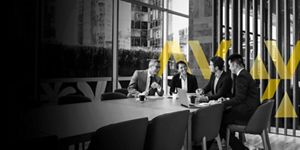 Global Corporate & Specialty
Leadership team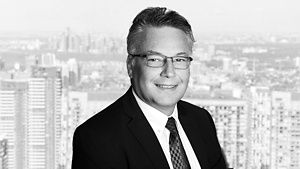 Urs Uhlmann
Managing Director – Global Corporate & Specialty (GCS)
Urs Uhlmann joined Aviva Canada in January 2021 as Managing Director of Global Corporate & Specialty (GCS). Urs will be responsible for the GCS and Surety teams, as well as supporting Aviva's Global GCS ambitions.
A strong property and casualty leader with more than 35 years of experience and a track record of driving profitable growth, Urs brings tremendous amount of experience and expertise to the role.
Prior to joining Aviva, Urs was Chief Executive Officer, Global Corporate at Zurich Canada and most recently, Chief Executive Officer and Chief Agent at AXA XL Canada.
Urs served as a Captain in the Swiss Army and graduated from the Swiss business school in Weinfelden, Switzerland. He holds the Swiss Federal Insurance Diploma and completed his C.R.M at the University of Toronto.
Alison Donato
Chief Technical Underwriter
Alison Donato joined the Global Corporate & Specialty (GCS) leadership team in May 2023 as Chief Technical Underwriter, overseeing all Commercial lines at Aviva. Alison is responsible for driving customer satisfaction and profitable growth in commercial technical underwriting strategies and technical performance in the areas of risk management, appetite, governance and controls, pricing, reinsurance, and exposure management.
Alison joined Aviva Canada in September 2015 and has held various roles, with increasing levels of responsibility, in people leadership and P&L management.
Alison shapes her view of personal achievement around the success and growth of key stakeholders, both internal and external. With over 15 years experience in the Canadian insurance market, Alison leads and delivers on objectives with a focus on collaboration, agility, and technical excellence.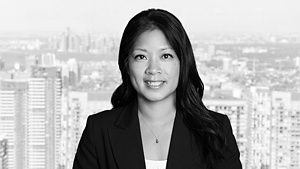 Jaime Yoon
VP Client Relationship Management 
Jaime is responsible for leading the Client Relationship Management (CRM) team, executing the CRM strategy and positioning CRM as a key resource to round out the Global Corporate & Specialty (GCS) offering. CRM supports the ambitions of GCS while balancing relationships and advocacy of customers and brokers.
Jaime joined Aviva in July 2019 and is an experienced professional in the commercial risk and insurance industry having worked 20+ years as a broker, underwriter, and most recently as VP Client & Market Development at technology startup KNØX. Prior to that, Jaime was AVP, National Product Line Leader for environmental risks at Markel International, accountable for all facets of the Canadian environmental book of business.

Jaime earned her CRM, FCIP, and holds a Bachelor of Arts Honours in Applied Economics from Queen's University. She is also co-chair of the Insurance Institute's CIP Society Symposium Committee.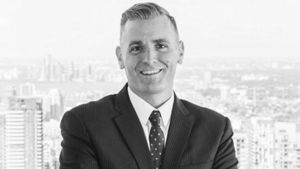 John Hastings
VP, Programs
John Hastings, Vice President, Programs, is responsible for the strategic direction and delivery of Aviva Canada programs under the Global Corporate & Specialty (GCS) division of Aviva Canada's Commercial Insurance offering.
John, along with many skilled underwriting leaders and their teams, serves customers and distributors across a wide range of industry segments and risks. John and his team seek to optimize outcomes for customers with legacy portfolios while thinking creatively about new opportunities for delivering Aviva products and services in a dynamic market.
John has shaped his outlook from collaborating with various teams, mentors, customers and industry associations throughout his career. With 25 years of experience in the insurance industry, he brings his knowledge of underwriting, distribution, and broker and client relationship management to this role.  
Lisa Leo
VP Operations & EBI
As Vice President, Operations & EBI, Lisa is responsible for Commercial Equipment Breakdown Underwriting, as well as Aviva's Engineering Inspection Services. She has a frontline team that provides machinery breakdown solutions to Aviva Commercial Lines Underwriters, Broker Partners and Customers.  In addition to that, her operations team supports all of GCS in developing new insights and understandings of business performance that will drive competitive advantage and overall efficiency.
Lisa launched her career in Equipment Breakdown with Aviva Canada in 2006.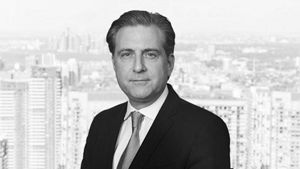 James King
Head of Fronting
James King joined Aviva Canada in August 2021. As Head of Fronting, he is responsible for the implementation and execution of Fronting arrangements for Global Corporate & Specialty (GCS).
James started his career with Commonwealth Insurance Company working in Property insurance for the energy and mining sectors and then moved on to gain experience at Marsh as a broker for large corporate risk.
Prior to joining Aviva, James spent 17 years at Zurich where he grew his career in several roles, including AVP of Eastern Property, Director of Consumer Goods and Transportation, Head of Auto, and Head of Alternative Risk Transfer and Captive Services.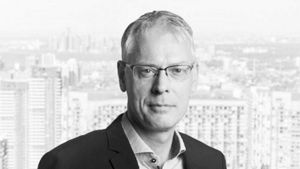 Leszek Bialy
VP, Corporate and Specialty Risk
Leszek Bialy joined Aviva Canada in June 2022 as Vice President, Corporate and Specialty Risk, in the GCS division. Leszek is responsible for leading, growing and defining the strategy and risk appetite for the large commercial market segment. 
Leszek is a strong leader with over 25 years in the commercial insurance industry. He brings a wealth of experience in managing profitable underwriting portfolios and exceptional customer and broker relationship management skills. 

Prior to joining Aviva, Leszek spent over 20 years at Zurich Canada where he grew his career in several roles in Commercial Insurance, some including: Director of Forestry, Real Estate and Financial Institutions for the Global Corporate Division, Vice President of Programs, Head of Customer and Distribution Management, and most recently as Head of Alternative Risk Transfer.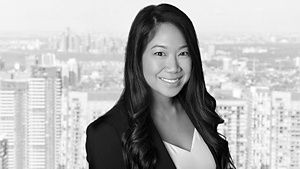 Sharlane Bugarin
Head of MGA (GCS)
Sharlane Bugarin joined the Global Corporate & Specialty (GCS) team in 2022 as the Head of MGA. Together with the team, she continues to build strong relationships with our MGA partners, ensure their ability to grow profitably and find new opportunities to expand our portfolio of the MGAs we do business with.
Sharlane has been with Aviva since 2016 and has held various roles within Finance at Aviva Canada, as well as in the UK. She was most recently VP Business Manager in the Executive Office providing operational, strategic and consultative services to Aviva Canada's CEO.
Prior to joining Aviva, Sharlane worked in the assurance practice at EY in Canada and in the US, primarily focused on the audit of large insurance clients. She is a qualified accountant (CPA, CA) and holds a Bachelor of Commerce degree from the University of Toronto.