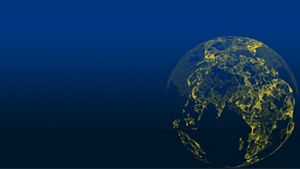 Global Corporate & Specialty
Leadership team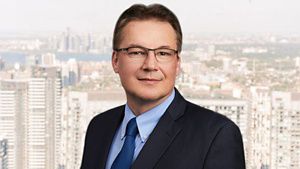 Urs Uhlmann
Managing Director – Global, Corporate and Specialty (GCS)
Urs Uhlmann joined Aviva Canada in January 2021 as Managing Director of Global, Corporate and Specialty (GCS). Urs will be responsible for the GCS and Surety teams, as well as supporting Aviva's Global GCS ambitions.
A strong property and casualty leader with more than 35 years of experience and a track record of driving profitable growth, Urs brings tremendous amount of experience and expertise to the role.
Prior to joining Aviva, Urs was Chief Executive Officer, Global Corporate at Zurich Canada and most recently, Chief Executive Officer and Chief Agent at AXA XL Canada.
Urs served as a Captain in the Swiss Army and graduated from the Swiss business school in Weinfelden, Switzerland. He holds the Swiss Federal Insurance Diploma and completed his C.R.M at the University of Toronto.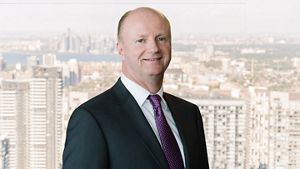 Paul Fletcher
Chief Transformation Officer
Paul Fletcher joined Aviva Canada in 2001 having previously worked at Aviva in the United Kingdom.  Since joining Aviva Canada, Paul has held many leadership roles in Marketing, Strategy and Business Transformation, onboarding the RBC General Insurance acquisition, Broker Distribution and Commercial Lines.  His focus in Portfolio Solutions is the design and delivery of a sustainable growth strategy – ensuring Aviva Canada's portfolio and program propositions are relevant and impactful in each market and segment.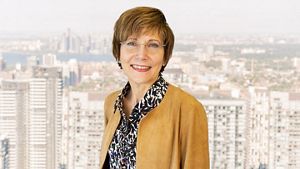 Susan Penwarden
Chief Technical Underwriter
Susan Penwarden joined Aviva Canada in January 2020 as Chief Performance Officer, Commercial Lines. With effect from July 1, 2020, she has assumed the role of Chief Technical Underwriter.
In addition to reinsurance and exposure management for Aviva Canada, Susan is focused on developing and driving commercial technical strategies and technical performance in the areas of risk concentration, governance, underwriting, pricing and reinsurance, and customer to support growth, enabling Aviva Commercial Lines –  Global Corporate & Specialty (GCS) and Small Medium Enterprise (SME)) – to deliver significant profitable growth while maintaining a robust control environment aligned with Aviva Group and Aviva Canada's standards and policies.
Most recently Susan was Director General of the General Insurance business in Aviva France, responsible for the General Insurance profit and loss and end-to-end performance including strategy, underwriting, pricing, and claims operations.  Prior to that Susan was the Chief Underwriting Officer for Commercial Lines in the United Kingdom, including the SME, GCS and Irish businesses.  For a period she also supported the Global General Insurance Council as Global Chief Underwriting Officer, Commercial Lines.
Prior to joining Aviva, Susan worked for RSA, first in Canada as Director of Commercial Technical Underwriting, then as Chief Risk Officer for the Codan Group in Denmark, and finally as Director, Global Specialty Lines, based in London.  After being away for 12 years Susan and her family are happy to return to Canada on a permanent basis.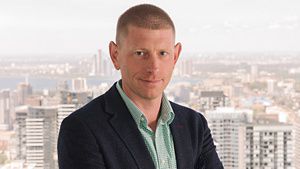 Paul Gilbody
Senior VP for National Claims
Paul Gilbody is Senior VP for National Claims leading a GCS team that provides a client-centered approach to claims management. He is responsible for ensuring service excellence, as claims service managers and technical claims specialists work alongside underwriters and Aviva's Risk Management Solutions (ARMS) to understand the clients' operations, culture and strategy. Prior to joining Aviva in 2016, Paul worked at Friends Life UK.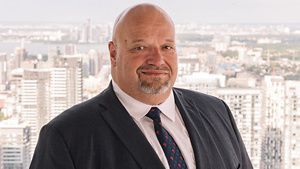 Phillip Best
VP, Underwriting, Corporate and Specialty Risks
With over 30 year of experience in the insurance industry, Phillip is responsible for large corporate accounts (over $1 million in premium) and complex risks for accounts over $100,000 in premium for Auto, Property & Casualty lines of business. He is also involved with brokerage relationships and corporate reinsurance. Prior to joining Aviva, Phillip held senior leadership roles at Allianz Global US Risks Insurance Company and Elliott Special Risks Ltd.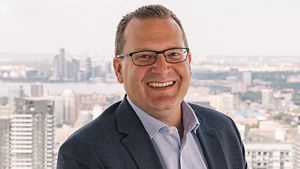 Terry Michalakos
VP, Surety
Terry Michalakos oversees all surety lines of business including Contract, Commercial, and Developer surety across Canada. His team provides support to the construction industry, developers and resource companies in Canada and the United States. He launched his surety career in 2000 at London Guarantee (now Travelers Canada), and joined Aviva Canada in 2013.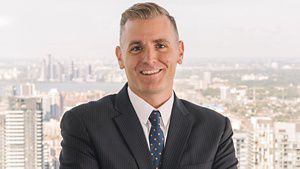 John Hastings
VP, National Relationships & CRM
John Hastings is Vice President, National Relationships and Client Relationship Management (CRM), responsible for delivering a consistent and effective relationship experience for Aviva's national broker partners and large corporate clients.
John leads annual strategic planning with national brokers. Collaborating with brokers, the broader distribution team and Aviva business units, John influences and facilitates the execution of regional and national growth initiatives across products, segments and regions. Additionally, John has accountability for Aviva Global Corporate and Specialty Client Relationship Management (CRM). The Aviva CRM team is responsible for corporate & specialty client retention and acquisition by working cross functionally with underwriters, brokers and clients.
With more than 23 years in the insurance industry, John brings to the role his previous experience as a Client Advocate, Director of Client Management and National Corporate Property Underwriting Leader.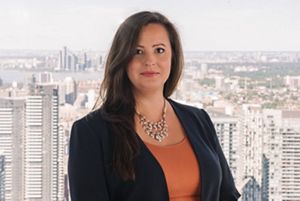 Lisa Leo
AVP, Engineering
As Assistant Vice President, Engineering, Lisa is responsible for Commercial Equipment Breakdown Underwriting, as well as Aviva's Engineering Inspection Services. She has a frontline team that provides machinery breakdown solutions to Aviva Commercial Lines Underwriters, Broker Partners and Customers.
Lisa launched her career in Equipment Breakdown with Aviva Canada in 2006. 
Lisa is also on the Executive Committee of the Canadian Boiler & Machinery Underwriters Association.
Bryan Kirton
AVP Loss Control, Head of Risk Management Solutions
Bryan Kirton is responsible for our national team of risk management professionals who are responsible for the understanding, analyzing and offering of risk improvement strategies that have the potential to impact Aviva's customers. He is responsible for the operations, service, technical training and effectiveness of the risk management department. Bryan brings more than 25 years of consulting, teaching and risk management experience. Prior to joining Aviva in 2019, he held the Fire Protection Practice Leader role at MRC Canada.