What small businesses need to know as cybercrime continues to rise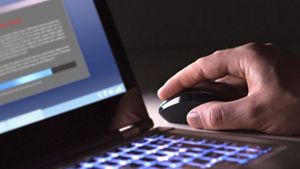 Cybercriminals don't just target large corporations and organizations to gain access to their data systems, obtain sensitive information and demand ransoms – small businesses have become equal if not bigger targets for cybercrime hackers. In fact, 71 per cent of small to medium businesses have reported experiencing at least one cyber attack that impacted the organization in some way according to the Canadian Internet Registration Authority (CIRA).
Why small businesses are vulnerable to cyber crimes
Small businesses are more vulnerable to cyber attacks because they often lack the security resources and cybercrime training that larger businesses have to protect against these cybercrimes. Hackers can take control of a business's network, get a hold of sensitive information and data, and demand a ransom payment to release it, which can pose a major risk to owners.
 
As a small business owner, cyber attacks can also be dangerous to your bottom line. In 2019, CIRA reported that only 19 per cent of Canadians say they would continue to do business with an organization if their personal data were exposed in a cyber attack1. Revenue losses aside, rectifying and managing a malware attack or data breach – which can involve determining customer impact, notifying customers and other stakeholders about their privacy rights, and hiring outside experts to deal with the cybercrime incident and heighten security – can also negatively impact your budget.
What you can do to protect your business from cyber attacks
Costs can add up quickly when your business has been the victim of a cybercrime threat or cyber security incident, so consider exploring your insurance options. Cyber insurance can typically protect your business from common cyber risks such as ransom attacks, data theft, malware or phishing incidents, personal data breaches and more. Most major insurers, such as Aviva Canada, offer a variety of cyber security products either as a complete package or with the option to choose individual anti cybercrime coverages that aim to meet your business' cyber security needs.
Cybercrime Prevention Tips2:
Don't allow employees to connect their personal devices into your online network.
Invest in security software to protect against the threat of viruses, phishing, spyware and data loss from cybercrime.
Restrict software installation rights and network administration rights to a few select employees.
Use safety filters to prevent unauthorized access to your network.
Password protect USB drives, which can be an entry point for malicious code and malware incidents.
Encrypt critical drives, files or folders on your computers and on online data storage platforms.
Insist on strong passwords for your internet and system users and monthly resets at minimum.
Discuss cyber security services, coverage and vulnerabilities with your broker and
Consult a security network professional to assess your network and make recommendations for keeping it secure.
 
The best way to protect your business against cybercrime and cyber threats is to be aware and prepared about how they work and how to avoid them.
 
To learn more about how you can protect your business from cybercrime and cyber attacks visit aviva.ca/cybersuite or talk to your insurance broker to learn more.



Sources:
1 https://www.cira.ca/resources/cybersecurity/report/2019-cira-cybersecurity-survey#methodology
2 https://www.rcmp-grc.gc.ca/to-ot/tis-set/cyber-tips-conseils-eng.htm

The content in this article is for information purposes only and is not intended to be relied upon as professional or expert advice.
Copyright in the whole and every part of this site belongs to Aviva Canada Inc., unless otherwise indicated, and may not be used, sold, licensed, copied or reproduced in whole or in part in any manner or form or in or on any media to any person without the prior written consent of Aviva Canada Inc.