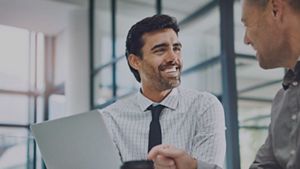 Aviva Ally
Small business your way
When it comes to inspiring success in business, we all need a strong partner on our side
What is Aviva Ally?
Small business clients are big business to you. As your partner, we're on your side to make things easier for you– that's why we've created Aviva Ally.
Aviva Ally provides you with a variety of ways to send your small business applications – however it works best for you. Designed to make it easier for you to work with us, Aviva Ally gives you the support you need so you can focus on what you do best - providing your clients with the advice and consultation they need.

With Aviva Ally, it's even easier to access Aviva Onpoint™ insurance and provide your small business clients with coverage that's designed specifically to meet their needs. Aviva Onpoint™ insurance is now available for Business and Professionals, Contractors, and Retailers. Be sure to look out for future segment offerings. 
Choose the pathway that works for you
Aviva Ally gives you a quick and simple quote-and-bind experience with three ways to submit your application.
To get started with Aviva Ally, simply choose what works best for you. 

Ally Email
Best for those who are comfortable with email submissions.
Send your quote request through your standard Aviva new business email address to quickly receive an Aviva Onpoint™ insurance quote from your Aviva Ally Underwriter.

If you're accustomed to placing your submission through Policy Works, you can expect the same quick quote response from Aviva.
Ally Express
Best for those who want to receive a quick bindable quote.
Send your quote request using the designated Ally Express application by email and receive an email response with an automated bindable quote right away. 
We also make it easy to send your completed application to other markets — eliminating the need to fill out multiple versions.
Ally Digital Portal
Best for those who prefer a quick self-service experience.
Visit the digital portal for a quick, intuitive, self-serve experience. Quote, bind and pay for an Aviva Onpoint™ insurance policy in four easy steps.
You can even download your completed application and submit it to other markets.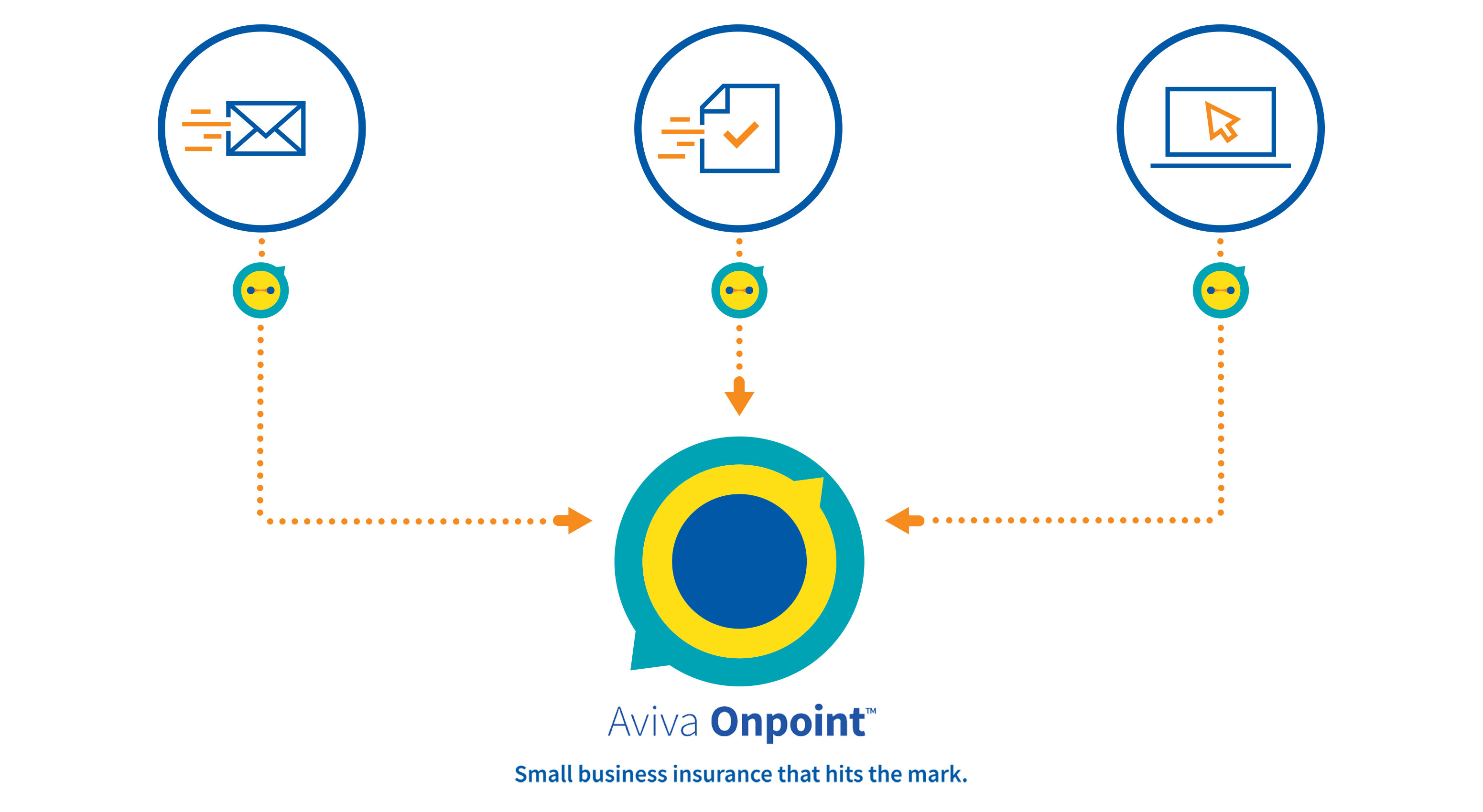 Ready for small business your way?
Connect with your Business Development Representative to get started today.

Helpful resources
We have created a variety of resources to provide you with additional information on Aviva Ally, its submission pathways, and how it can help provide you with a better quote and bind experience.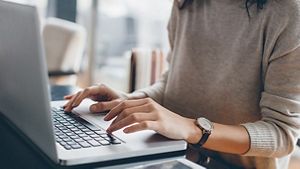 Aviva Ally training materials
A selection of eLearning courses are now available for you to access through Aviva's Broker Training Center. Please refer to the Resource Links section of the avivapartner.ca homepage for login information.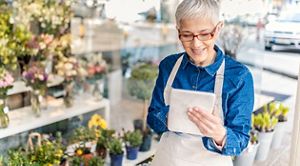 Aviva Onpoint tool kit
Get quick and easy access to Aviva Onpoint™ insurance product resources including coverage information and product brochures.
Evolving to meet your needs
Your Aviva Ally Underwriter is committed to making sure your experience writing small business is seamless and prioritized. Our team is constantly working to improve how Aviva Ally works for you. Connect with your Aviva Ally Underwriter or Business Development Representative to share feedback or for any questions about the Aviva Ally pathways or Aviva OnpointTM insurance.
The Aviva Onpoint™ policy is underwritten by Aviva Insurance Company of Canada.  The information on this website is provided to you for information purposes only. Terms and conditions apply, for exact terms, definitions, limitations and extensions, please speak with your insurance broker for more information. Aviva and the Aviva logo are trademarks used under license by the licensor. Aviva Ally services are provided by Aviva Canada Inc.