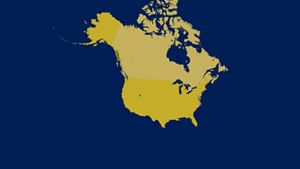 Cross Border insurance solution
Helping your clients do business south of the border
Our U.S. partners maintain a minimum financial strength rating of "A" from A.M. Best
Commercial clients looking to the U.S.
The U.S. is Canada's largest trading partner accounting for three quarters of Canada's trade. For many Canadian businesses, expanding south of the border can provide exciting growth potential. Aviva can help you –help them- support their growth beyond Canada's border.
Navigating through the complexities of U.S. insurance coverage with varying state-by-state requirements can be a challenge. Help serve your clients' insurance needs in Canada and the U.S. with a Cross Border insurance solution that's right for them.
Your clients have you…you have Aviva
With Aviva's trusted U.S. insurance partners, your clients will get access to a Cross Border insurance solution that meets local laws and regulations. Your clients will also have the assurance that their brokers, right here in Canada, are taking care of all U.S. insurance needs.  
How to qualify
Aviva's Cross Border insurance solution could be right for your clients if they are:
A Canadian-based parent company expanding to the U.S.
Insured currently in Canada with Aviva
Owners of physical assets, exposure or plated vehicles within the U.S.
What you get with Aviva
With Aviva's Cross Border insurance solution, you'll benefit from:
A simple and streamlined process to arrange U.S. coverage 
Access to a reliable network of U.S. insurance carriers
Policies that meet local state-by-state regulatory requirements
Cross Border coverage your clients can rely on
Through Aviva's insurance partnerships in the U.S. your clients will have access to locally administered insurance policies that reflect on-the-ground thinking and an understanding of local markets. Plus, it's all backed by the strength, stability, and expertise of Aviva.

Coverages include:
Property, contents, and other physical assets  

General liability

U.S. plated commercial vehicles

Comprehensive suite of other coverage lines including, inland marine insurance
Aviva's cross border insurance carriers will provide terms for U.S. workers' compensation if it is required.
Simple and streamlined process
Aviva's Cross Border Desk will facilitate quote requests and match your client's needs with the appropriate programs. Talk to your Commercial branch underwriter to see how you can benefit from our enhanced Cross Border insurance solution.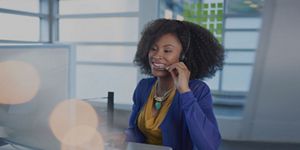 You might also be interested in
Find out more about what Aviva Business has to offer.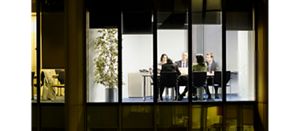 Aviva Business
No matter the size or nature of your client's business, we've got the solution to ensure it's properly protected now and into the future.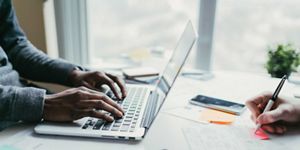 Aviva Business Blog
Running a successful business can be challenging. Explore our selection of resources to stay informed about industry trends and prevention solutions.
Aviva and the Aviva logo are trademarks used under license by the licensor. The information on this website is only an outline of the insurance solution available. For more details concerning this program, please speak to your commercial underwriter.