Aviva Onpoint™
Small business insurance that hits the mark for your clients
Rated AA- by Standard and Poor's and A by A.M. Best
Today, there are over 1.1 million small businesses across Canada that make up 98% of the Canadian economy.1
Aviva Onpoint™ insurance is a product created for small businesses that offers relevant protection and coverage amounts suited to their needs. Your clients will also benefit from only needing one P&C policy. 
Who's Aviva Onpoint™ insurance for?
If your client has revenue of up to $5 million in Canadian sales and operation(s), your client may qualify for Aviva Onpoint™ insurance*. We offer the product to: Business & Professionals, Contractors and Retailers. We'll be expanding our appetite in the future to include offerings for additional markets.
If your client doesn't qualify for Aviva Onpoint™ insurance, connect with your Aviva Commercial Underwriter who will be happy to explore alternatives such as our Aviva Enterprise™ policy.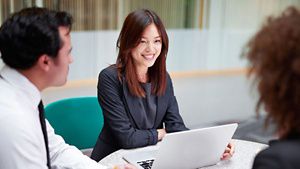 Business & Professional Services
Business consultants, graphic designers, lawyers, real estate agents and more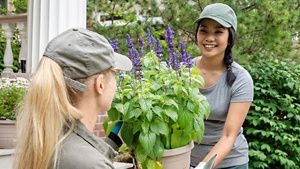 Contracting
Electricians, landscapers, painters, renovation contractors and more  

Retail
Bicycle shops, drug stores, flower shops, hardware stores and more

Broad base protection
Aviva Onpoint™ insurance offers broad coverage for your client's business from losses and damage that result from unexpected events. 

All policies include
Property
Coverage includes building(s), stock and equipment located on your client's premises as well as utility services, signs, and exterior building glass.
Additional extensions of coverage include:
building upgrades
environmental upgrades
landscaping and growing plants  
shrubs or flowers in the open
business contents away from premises and while at employee residences 
valuable papers
accounts receivable
Note: This coverage is not mandatory for contractors

Liability
All businesses should protect themselves from the unexpected, including:
bodily or mental injury
property damage liability

personal and advertising injury liability

tenants' property damage liability

voluntary medical payments

non-owned auto

legal liability for damage to rented autos
Additional coverages to consider**
Business income
Your client shouldn't have to worry about missing out on income when they've experienced a loss, damage or business interruption. Aviva Onpoint™ coverage features no dollar limit and no waiting period (unless specified in the policy). Protection extends to lost income from circumstances such as:
negative publicity
restricted access to a business 
a covered loss to a supplier's location or key location
Coverage also extends to accountants' fees, fines and penalties, newly acquired locations, mortgage rate guarantee and payroll.

Equipment breakdown
Important systems such as computers, photocopiers, production machinery, heating and air conditioning, point-of-sale (POS) systems and refrigeration equipment are protected in case of:
electrical arcing
mechanical breakdown
pressure explosions
centrifugal force
Crime
The product provides a broad range of crime coverages, including:
money, securities and other property
counterfeit currency and money orders
forgery, alteration, credit cards and automated teller cards
electronic fraud and funds-transfer fraud
incoming cheque forgery

Inland Marine
Coverage for contractor's equipment and tools that are offsite.
Accident
Helps pay for the medical and out-of-pocket costs due to an accidental injury or a covered illness.
* The Aviva Onpoint™ policy is underwritten by Aviva Insurance Company of Canada.  The information on this website is provided to you for information purposes only. Terms and conditions apply, for exact terms, definitions, limitations and extensions, please speak with your insurance broker for more information. Aviva and the Aviva logo are trademarks used under license by the licensor.  
**Additional coverages are available for certain operations. Speak to your broker for more information. 
Completely customer-centric
Your clients will enjoy three leading benefits, giving them the coverage they need for their small business.

Broad base protection
Clients will enjoy a broad range of coverages created to support their success.

Enhanced coverage options
Access to additional coverages such as accident, equipment breakdown, crime and more.

Tailored to suit their needs
Industry-specific protection that fits your client's type of business.

All-in-one, easy-to-understand policy
Your clients will benefit from having up to three operations included on one, easy- to- reference P&C policy. All policy information is displayed on a summary page at the front of the policy documents, in simplified language.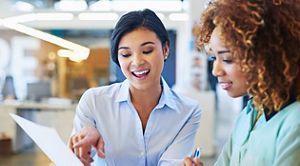 Focus on small business
Looking for resources related to topics of interest impacting small business owners? Our product, risk management and claims experts have come together to offer their insights and knowledge on current trends, risks and prevention solutions that are easy to share with your clients, prospects and team. 

Meet Aviva Ally
Aviva Ally is your pathway to a quick, efficient and seamless quote-and-bind experience – providing you with the flexibility to submit small business applications in multiple ways, however you choose.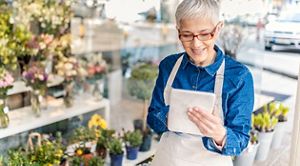 Onpoint tool kit
Get quick and easy access to Aviva Onpoint™ insurance product resources including coverage information and product brochures.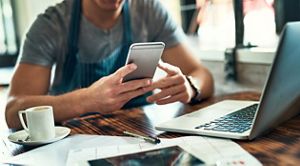 Aviva Business Blog
Explore and share small business related articles with your clients to help them stay informed about industry trends and prevention solutions.