Rated AA- by Standard and Poor's and Fitch Ratings
Protect your business even more…
Extra coverage for eligible Aviva Enterprise property policyholders
…with Aviva Cyber Suite
Comprehensive cyber security insurance for your growing business
…that helps you prevent and respond to cyber security threats
With access to eRiskHub®  for help and information
Cyber Insurance
Coverages included in the Aviva Cyber Suite package are available to your Aviva Enterprise property policy, or add coverages individually.
Data compromise response expenses
Coverage that helps you respond to a privacy breach where personal information is compromised, and includes help for the reimbursement of costs such as:
Consultation, forensics and legal review
Notification to affected individuals
Case management services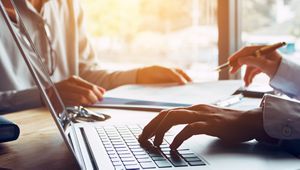 Computer attack
Coverage that helps pay for the costs to replace and restore your data and systems as a result of hacking, virus or malware and/or a denial of service incident. 
Cyber extortion
Coverage that helps reimburse the costs of a negotiator or investigator to facilitate and/or resolve a cyber extortion threat. 
Identity recovery
Coverage that helps pay for expenses to recover after an identity theft incident, including case management services.
Data compromise liability
Coverage that helps pay for defence and settlement costs if you're sued as a result of a breach of personal information.
Network security liability
Coverage that helps pay for defence and settlement costs if you're sued as a result of a failure in your system's security.
Electronic media liability
Coverage that helps pay for defence and settlement costs if you're sued for posting information on your website that results in the infringement, defamation or a violation of the right to privacy.
What the Aviva Cyber Suite offers
Comprehensive and customizable coverage
Protection to help prevent and respond to a wide range of cyber risks.

Access to eRiskHub®
An online portal with incident response plan roadmaps, training modules, cyber risk best practices and more.

Dedicated claims service
You'll get support from expert cyber adjusters who are IT specialists experienced with resolving cyber attacks.
What cyber risks look like
Collecting, storing and retaining customer data
Loss of a business laptop or USB drive
Accidentally sending an email with personal information to the wrong address
Discarding physical files with personal information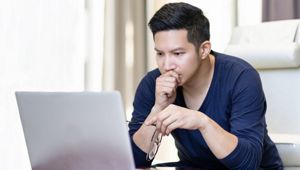 eRiskHub® is included with your purchase of Aviva Cyber Suite
The eRiskHub® is an online portal that offers information and guidance from cyber specialists on the risks and actions to take to prevent and respond to a cyber attack.

Incident response plan roadmap
Information on suggested steps a business can take following a data breach. 
Online training modules
Ready to use training on privacy best practices and red flags. 
eRisk resources
A directory to quickly find external resources on pre and post-breach disciplines, computer attack response and data recovery.
Risk management tools
Resources to help manage cyber risks. 
News center
Access to cyber risk stories, security and compliance blogs, security news, risk management events and helpful industry links. 
Learning center
Learn about best practices and reports written by leading authorities.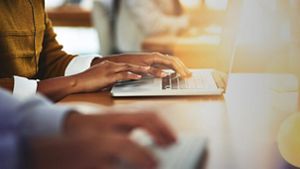 Do you have privacy breach expense coverage?
You can access the tools and resources offered by our partner, CyberScout here. 
The content on this webpage is for information only. Aviva Cyber Suite is only available with an eligible Aviva Enterprise property policy. Services are provided through an Aviva Canada Inc. contracted third party service provider. The insurance products described in this document are subject to terms, conditions, restrictions and exclusions, which are outlined in our final policy wording. Please speak with your Aviva insurance broker if you would like to learn more.  Insurance products are underwritten by Aviva Insurance Company of Canada, a subsidiary of Aviva Canada Inc. Aviva and the Aviva logo are trademarks used under license by the licensor.  eRiskHub® is a registered trademark of The Boiler Inspection & Insurance Company of Canada (BI&I).  CyberScout, LLC is an Aviva Canada Inc. vendor that provides risk management solutions to claimants.