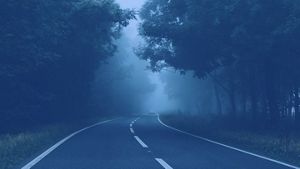 The problem
Through every stage of the insurance process you can unwittingly be exposed to fraud, through no fault of your own. Check out some of the most prevalent examples and what Aviva's doing about it.
1
Unlicensed intermediaries
Prey on consumers who may otherwise have difficulty obtaining insurance. They act as a broker and take a fee for setting up a policy, often providing false and fraudulent information to insurance companies. Victims may not be covered if they make a claim.
Fraudsters forge motor vehicle insurance liability cards (pink slips) and sell them to unsuspecting consumers through online sites like Kijiji and Craigslist. When you have a counterfeit insurance pink slip, you are actually not insured.
Residents of high-risk territories deliberately register their licenses or vehicle registration addresses to lower-risk territories to get lower premiums, which costs honest consumers.
One or multiple parties orchestrate a collision to obtain a claim payout for vehicle damage or accident benefits coverage – attempting to get cash for injuries that never occurred. Staged collisions not only drive up the premiums of honest drivers, but can also endanger their wellbeing.
Fraudsters stage the theft of their vehicles in order to get a claim payout. This costs honest customers higher premiums and ties up public resources such as police officers to investigate.
Are often owned by or receive a fee from repair shops for referrals. Some take advantage of customers in an already stressful situation by pressuring them to have vehicles towed unnecessarily and to sign blank work orders for repairs. In some cases, they bill insurers for tows that never happened.
1
Healthcare providers and legal representatives

Can coach claimants to exaggerate injuries to take advantage of accident benefits that they then take a percentage of for their services. Some have unwitting patients sign blank treatment orders that they then submit to insurers to obtain payment for services that were never provided.
May work in collusion with automotive repair facilities who pay them to exaggerate vehicle damage repair estimates.
3
Automotive repair facilities
Auto shops can exaggerate the damage to vehicles or even create it themselves – allowing them to pad invoices and bill for parts that were not required or used.