Rated AA- by Standard and Poor's and Fitch Ratings
Aviva adds value to your insurance policy through our risk management services. We have 50+ risk consultants across Canada to provide you with expert advice and resources.

Specialists in all areas of your coverage
Aviva's risk consultants are here to help address your industry-specific risks.
Coverage

Includes
Aviva's risk consultants help you...
Property
Building, stock, equipment, computers
Avoid loss or damage to your physical assets from things like fire, theft and vandalism.
Casualty

Bodily injury and property damage, personal injury liability, tenants' legal liability

Product liability

By providing solutions to help prevent injuries or property damage caused by your product, your completed work or accidents on your premises involving visitors or customers.

Assess the risks associated with the use of your products by others.

With advice on your quality control process and the use of warning labels.

Obtain information on government and legal bodies connected to your industry.

Fleet
Vehicles used in your business
Ensure you stay on the road with fleet management programs and solutions.
Equipment Breakdown
Electrical, systems-related, mechanical or pressure equipment
Prevent problems with important systems like HVAC, point-of-sale (POS) systems or pressure vessels – that could interrupt your business operations.
Aviva Canada Risk Insights Report
The Aviva Canada Risk Insights Report is an in-depth look at the current state of risk through the eyes of business owners and decision-makers.
Read the Risk Insights Report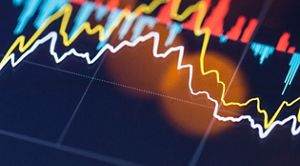 Prevention solutions you need
With Aviva's risk management services, you'll get:

Expertise on managing risks in your industry
Aviva's risk consultants have a broad understanding of the risks and trends associated with all industries.  
Customized preventative solutions
We provide recommendations tailored to your business that will help reduce losses – ultimately leading to less unexpected consequences for you.

Risk services for businesses of all sizes
Aviva's risk consultants are ready to help you with end-to-end risk consulting tailored to your operations of any size.

Insurance brokers, the right choice for you
Get expert advice for your business insurance needs.